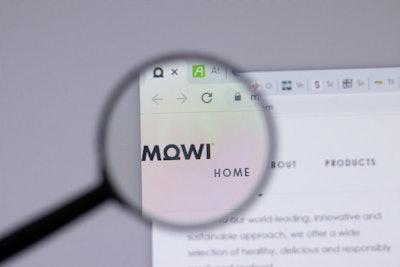 Postmodern Studio | BigStock.com
Salmon producer Mowi reported an explosion in one of its silos at its facility in Valsneset, Norway, on November 1.
There were no injuries reported, but one silo had material damage, a company spokesperson told Feed Strategy via email.
Production was back at full capacity the day after the explosion, the spokesperson said, and investigators are looking into the cause of the explosion. According to media reports, a local fire service spokesperson said the explosion was due to dust gas in a silo where flour is stored and that a conveyor belt may have overheated.
Headquartered in Bergen, Norway, Mowi operates salmon farms in Norway, Scotland, Canada, the Faroe Islands and Ireland. The company has 11,500 employees and in 2022 reported revenue of EUR4.9 billion (US$5.2 billion) harvest volume of 464,000 tons.
Founded in 1964 selling salmon from two rivers, Mowi first stocked salmon smolt in seawater five years later. In 2006, Marine Harvest Group was formed from the merger of three companies, but in 2018, it returned to its earlier name.