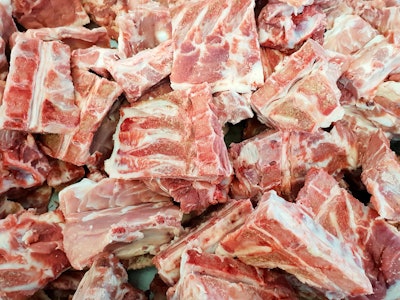 Dark Caramel | Bigstock.com
The Canadian Food Inspection Agency (CFIA) is marking an important milestone in its approach to protect the trade of live pigs, pork and pork products in the event of an outbreak of African swine fever (ASF) in Canada.
In support of the Canadian ASF Compartment Program and after a consultation done in 2022, the CFIA released national standards and a national framework to guide industry in the next steps toward implementing the program.
"The Canadian Food Inspection Agency is taking every precaution to protect swine herds and the pork industry from African swine fever," said Dr. Harpreet S. Kochhar, CFIA president. "The Canadian ASF Compartment Program underscores our commitment to proactive biosecurity and disease management and strengthens Canada's position as a global leader in swine health."
ASF compartments are the creation of distinct sub-populations of pigs that follow common biosecurity management, surveillance and traceability measures, as described in the standards and framework. These compartments are established prior to an outbreak and are intended to allow for the export of products even if they were to originate from within an infected zone.
The Canadian ASF Compartment Program comprises three key components: national standards, national framework, and the compartment operator Program. The government of Canada is responsible for the standards and framework for ASF compartments in Canada, which will guide the Canadian Pork Council in developing the compartment operator program. Compartments will be developed and managed by industry with approval and oversight by the CFIA.
"The Canadian pork industry is unwavering in its dedication to the health of our swine herds and the prosperity of our industry," said René Roy, chair of the Canadian Pork Council. "The Canadian ASF Compartment Program offers a robust tool to manage ASF risks, ensuring our continued success in the global market."
The Canadian ASF Compartment Program is one of the many tools and efforts by federal and provincial governments, international partners and the pork industry to mitigate the risk of ASF in Canada.
Canada is the world's third-largest pork exporting country, contributing approximately 14% to the global pork trade. In 2022, Canadian pork exports totaled 1.4 million metric tons, valued at $4.8 billion, reaching 77 countries and accounting for 70% of Canadian pork production.