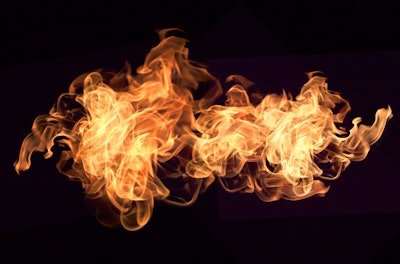 scenery1 | BigStock.com
Protein Products LLC, which produces black soldier flies for poultry and aquafeed as well as pets and other species, lost approximately US$6 million in inventory and equipment when a fire burned two of its barns in Petaluma, California, according to a report.
The fire began at approximately 7:50 a.m. on October 29, according to The Press Democrat website. Rancho Adobe Fire Protection District was dispatched. When crews arrived, flames had engulfed one of the 400-by-40-foot barns and spread to an adjacent barn. Additional fire crews and water tenders were then dispatched. Crews fought the flames for approximately 90 minutes, during which there were multiple explosions, likely due to equipment housed in the barns, the report said. There were no reports of injuries and officials are investigating the cause of the blaze.
Protein Products co-owner Genaro Mendoza told The Press Democrat one barn housed black soldier flies and larvae and the other had four industrial dryers. Approximately 10,200 pounds of food for the flies, computers and equipment were also lost in the fire.
Mendoza estimates the costs to rebuild the barns and replace the equipment would be US$6 million, but he said the company does not have fire insurance.
"The future of the company at the present time is extremely uncertain," he said.
According to its website, Protein Products has two locations and a research station in another location. Its markets include poultry, aquaculture, pets, young mammals, reptiles and avian species.
Neither Protein Products nor the Rancho Adobe Fire Protection District have responded to Feed Strategy's requests for more information about the fire.