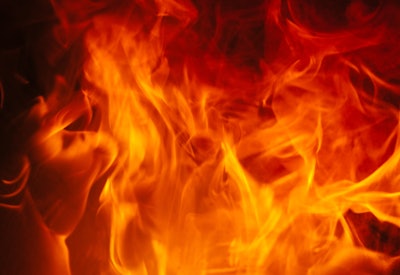 The investigation of an explosion that ripped a large hole through the side of a grain plant on the southwest edge of Sheldon, IA, Tuesday afternoon is still on-going, reports the Sioux City Journal.
Sheldon Assistant Fire Chief Brad Hindt said Wednesday that the fire department was still investigating the cause of the explosion at Deluxe Feeds, Inc., that sent flames soaring into the air.
According to Carol Reynolds, Kent Corporation spokesperson, operations have resumed at the Deluxe Feeds grain facility in areas of the plant that were not affected by the blast.