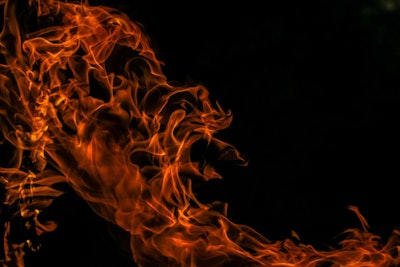 Firefighters returned to the BioUrja Renewables plant in South Peoria, IL, on Friday after heavy smoke was seen coming from collapsed grain bins, reported the Journal Star.
Interim Fire Chief Shawn Sollberger said that his crews made progress knocking down the fire Friday afternoon, but that spraying water presented another challenge.
The fire stems from an incident Wednesday night when several large grain bins caught fire and were heavily damaged.
Last Wednesday, firefighters were called to BioUrja where they found several large grain bins on fire and heavily damaged.
The Peoria Fire Department said two 150-foot grain silos collapsed, and a small fire had broken out in a third silo at the plant.
Two employees were treated for smoke inhalation at a local hospital for non-life-threatening injuries.
The damage appeared to be isolated to the grain silos and storage sides of the facility, with no effect on the distillation section of the plant.

The mid-sized plant, which can produce 135 million gallons of ethanol produced per year, will remain closed as the company and Illinois Department of Labor, Division of Occupational Safety and Health look into the cause of the explosion and fire.
In October 2021, ADM sold the plant to BioUrja Group.