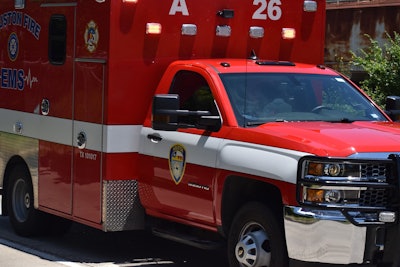 Authorities have discovered the body of a man who became trapped under a collapsed grain bin elevator in southeast Iowa Tuesday.
The Des Moines County Sheriff's Office says there were two employees working in the area when the silo collapsed, but only one was able to escape.
Emergency responders immediately began rescue operations at Agri-Way Grain Elevator in Yarmouth, IA. The search ended after the man was found unresponsive amongst the debris of the collapsed structure.
According to the Des Moines County Sheriff's Office, search and rescue crews found the person about 1:15 p.m. Wednesday.
"On behalf of all first responders, we extend our deepest condolences to the family and loved ones of the victim in this difficult time," deputies said.

According to an AP report, nearly 60 emergency responders, contractors and towing crew members responded to the scene to carefully remove the debris in an effort to reach the man.
Investigators plan to release the identity of the victim at a later time.
Piles of grain and debris
According to a report from The Hawk Eye, two men had unloaded a semi-truck full of grain into the grain holding shed that functions as a dumping and loading station when they heard a bang or a popping noise.
One employee made it out, the other did not.
According to the report, on Tuesday, a grain silo could be seen partially collapsed with large piles of grain and debris piled underneath the silo. The shed was leaning over and surrounded by the grain and debris.
The silo located next to the collapsed silo could be seen with a large hole on the side. The bin behind the collapsed silo appeared to have sustained damage, with the collapsed silo leaning into it.
The site of the collapsed grain silo remains volatile. The public is asked to avoid the area.