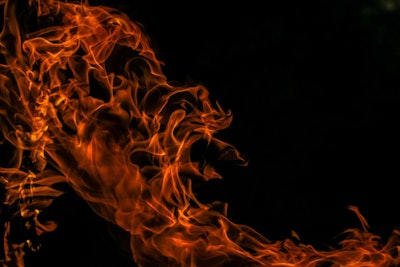 Firefighters continued to stand by at the MARS Horsecare facility to monitor feed bins that caught fire on June 17.
The fire was still burning on Monday, though it was under control, said reports.
Emergency crews said the fire was contained to one silo at the plant. The crews on scene are checking the temperature every hour with the hope it will drop and the fire will soon burn itself out.
Evacuation to avoid possible explosion

The evacuation and shelter-in-place advisory put in place Friday evening was due to the possibility of an explosion of fuel tanks, including a methanol fuel tank nearby.
The advisory was lifted Saturday after tanks were removed.
Due to the contents of the bin, emergency response teams determined it was unsafe to pour water on the fire due to the risk of an explosion and possible collapse of the silo.
The fire is still under investigation and officials are collaborating to determine what the next appropriate steps will be.
It was determined the heat and fire were contained to one main bin and several surrounding bins. With the assistance of several other fire chiefs, engineers, and technical teams, after much discussion, it was determined to be too dangerous to try and put water on or attempt to get crews close to extinguish the bins.