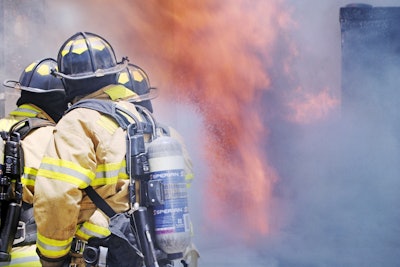 Fire destroyed part of the CHS grain elevator in Edgeley, North Dakota, on Friday, November 11.

WDAY reported crews were called to the scene after 6:40 p.m. and firefighters arrived to find the blaze had spread to two wooden elevators after starting in the office portion of the CHS facility.
One elevator contained grain, the other was filled with salt and feed.
Fire Chief Steve Powers told KGFO News he doesn't know what started the fire. A citizen reported the elevator was fully engulfed at 7:30 p.m.
Powers noted the structure was built in different stages over the years, and the wood structure is completely gone. The cement structure is still standing.

"Last evening, a fire started within our grain elevator operators at our Edgeley, North Dakota facility," a statement posted to the CHS Dakota Plains Ag page on Facebook said.
"The cause of the fire is not yet known, and we are assisted local authorities as requested. No injuries have been reported and all our employees are safe."
For photos of the elevator fire, click here.