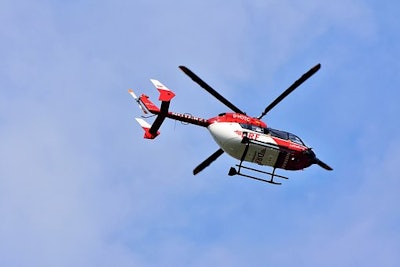 A Pratt Energy ethanol plant employee was injured in an accident last Tuesday at the facility northeast of Pratt, KS, reports the Pratt Tribune.
Robby Yarbrough, 66 of Pratt, received injuries from a 28-foot fall onto a platform in the grain receiving area.
The employee was stabilized and transported to a Wichita hospital by helicopter where he remains for observation and is in stable condition.