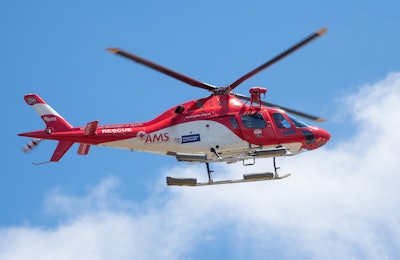 An Illinois man trapped in a grain auger near Smithfield, IL, was airlifted to the hospital on March 4.
According to a Cass-Putman Rescue's Facebook post, the 60-year-old man from Cuba, IL, had non life-threatening injuries to his lower leg and foot.
The patient was transported via helicopter to the hospital for treatment.