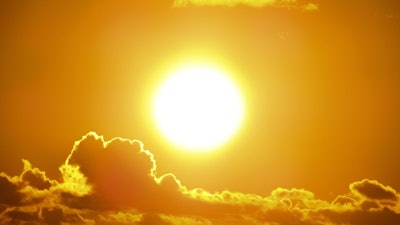 Earlier this year, OSHA launched a new enforcement program to address heat hazards in the workplace, including in grain handling facilities.

The National Grain and Feed Association's Harvest Safety Week 2022, being held August 22-26, will highlight heat hazards.
New resources available from NGFA will help protect employees from heat-related hazards.
Highlights of NGFA's Harvest Safety Week 2022
Monday, August 22: Kickoff and welcome video
Tuesday, August 23: OSHA Heat Injury and Illness NEP Presentation
Wednesday, August 24: NGFA Member Best Practices Discussion
Thursday, August 25: LIVE Legal Expert Webinar with Q&A. Register here.
Friday, August 26: Closing and list of Harvest Safety Week resources