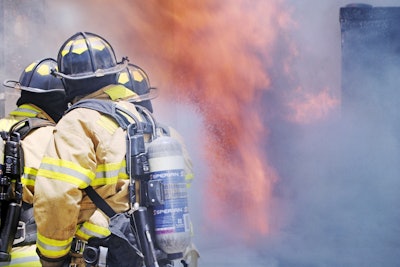 Several emergency departments responded to a fire call at Western Grain Marketing in Adair, Illinois, at 6:30 p.m. on April 20.
According to reports, upon arriving, emergency crews learned one of the elevated conveyor belt system motors had malfunctioned and started the fire. Crews extinguished the fire and left at 9 p.m.
At 3 a.m., the emergency departments were called back to the site. Fire Chief Dan Meyer said a ladder truck was used to supply water up to the conveyor system that was approximately 125 feet in the air. The conveyor system then had to be dismantled to get to the source of the fire.