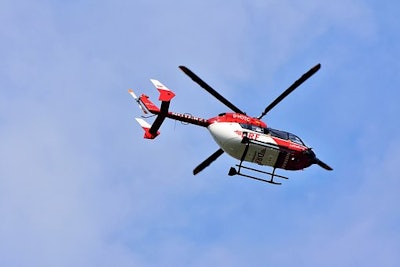 A Thompson Township, OH, man was rescued from the top of a grain elevator around 6 p.m. Saturday in freezing weather, according to Thompson Township Fire Department Assistant Chief Dorothy Battles.
According to a report at the Geauga Maple Leaf, the man, 62, had climbed up his grain elevator to clear a jam of corn. When the elevator started moving again, his right foot was caught.
The man called 9-1-1 on his cell phone. He was flown to University Hospital in Cleveland with hypothermia and crush injuries to his right leg.