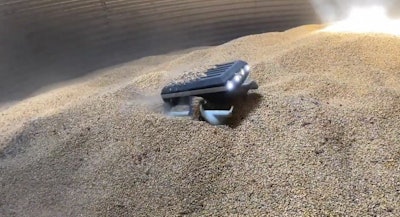 Two University of Nebraska–Lincoln engineering students have been awarded a Lemelson-MIT Student Prize for their invention designed to keep grain workers safe, reports Nebraska Today.
Seniors Ben Johnson, an electrical engineering major from Aurora, and Zane Zents, a computer engineering major from Omaha, pitched the plan for their product, Grain Weevil, for the national award. They were chosen alongside three other undergraduate teams and four graduate winners. They will receive a $10,000 prize.
The Grain Weevil is a small robot designed to maintain grain, eliminating the need for farmers to enter bins, which can be dangerous and even fatal.