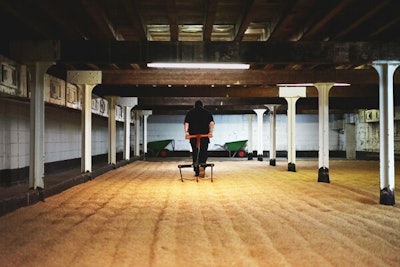 Courtesy of CNW Group/Richardson International Ltd.
Richardson International is entering the malt sector through the acquisition of UK-based Anglia Maltings Holdings (AMH), the company announced July 7 without disclosing financial terms.
The company said the acquisition will help it meet the growing global demand for malting barley driven by the brewing and distilling industries.
Headquartered in Norfolk, England, Anglia Maltings offers a diverse portfolio of businesses including Crisp Malt, Micronized Food Products (MFP), and EDME Food Ingredients.
Anglia Maltings operates seven malt facilities in the UK, Poland, and Germany, with a combined capacity of 440,000 metric tonnes.
Crisp Malt collaborates with local farmers to source the highest-quality malted barley, serving breweries and distilleries and the food industry worldwide.
MFP specializes in the production of cereals and pulses for brewing and animal feed, while EDME Food Ingredients focuses on malted and non-malted products catering to the baking industry.
"As experienced handlers of malting barley in North America, this is an exciting next step in our long-term strategy, which includes the diversification of our business and continued growth in the food processing industry," said Curt Vossen, CEO, Richardson International.
Richardson's latest announcement follows a series of significant investment initiatives in recent years. In 2021, the company made substantial capital investments in oilseed and milling processing facilities in North America and Europe. That same year, the company acquired Italgrani USA, North America's largest durum miller and a major supplier of semolina flours to international pasta markets.
Richardson will bring Anglia Maltings' 360 employees into its wider group of companies across Canada, the U.S. and Europe.
"As proponents of innovation, Richardson's support will enable us to realize our ambitions for new ingredients and open new avenues for our business," said Stuart Sands, CEO, Anglia Maltings. "By leveraging our operational expertise, we will continue to offer best-in-class, whether it be through the delivery of the highest quality food ingredients or outstanding service to our valued customer base."