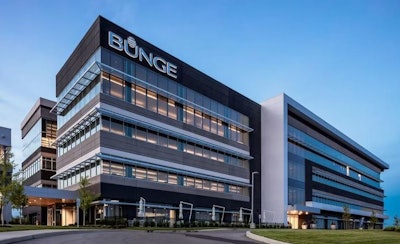 Photo courtesy of Bunge
Bunge and Chevron's Renewable Energy Group acquired Chacraservicios, based in Argentina, from the Italian-based Adamant Group.
Founded in 2003, Chacraservicios is focused on the cultivation of Camelina sativa, a cover crop with high oil content. Bunge plans to provide Chacraservicios crush tolling and management services.
This latest investment in novel seeds adds a new oil source in Bunge and Chevron's global supply chains and will help both companies meet the growing demand for lower carbon renewable feedstocks, said Fernando Candia, Bunge's vice president, carbon solutions.
"Across our business, our decision-making process includes a focus on carbon," said Candia. "Investing in this new oilseed crop is another step toward our goal of expanding lower carbon intensity feedstocks to help meet the growing demand for renewable fuels. As a leader in oilseed processing, we are pleased to bring innovative crop solutions to farmers and process it into sustainable solutions for consumers."
In February 2022, Bunge and Chevron signed an agreement to create a joint venture that would leverage Bunge's renewable feedstocks expertise in oilseed processing and farmer relationships and Chevron's expertise in fuels manufacturing and marketing.
Plans include approximately doubling the combined capacity of Bunge's facilities from 7,000 tons/day by the end of 2024.
Under the agreement, Bunge will operate the facilities and Chevron will have purchase rights for the oil to use as a renewable feedstock to manufacture transportation fuels with lower lifecycle carbon intensity.
The companies said they expect to continue to explore opportunities to increase their participation in the development of next generation, renewable fuels and advance a lower carbon energy future. Terms of transaction were not disclosed.