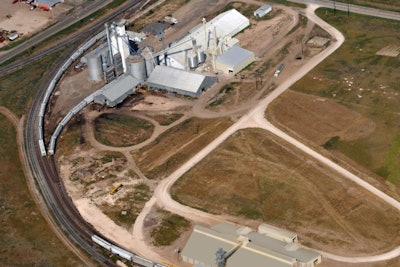 Courtesy of Viterra
Viterra will expand its grain and ingredient terminal in Etter, Texas.
The expansion will build upon its existing capabilities and increase storage capacity by more than 40,000 tons, said Rayner Freyberg, CEO US & Mexico.
"This investment will allow us to meet the increased demand for grains and high-quality feed ingredients for dairy, cattle, and swine producers across West Texas, Oklahoma, and New Mexico," said Freyberg.
"The completion of this project will allow us to better serve our growers and customers, positions us well for future growth and investment in the region, and will allow us to support the continuing expansion of oilseed crush and meal production across North America."
Viterra is anticipating the expansion to be completed in late 2024.
In February, Gavilon rebranded as Viterra across its business in the U.S. and Mexico following Viterra's purchase of Gavilon's grains origination and storage and food ingredients business in October 2022.