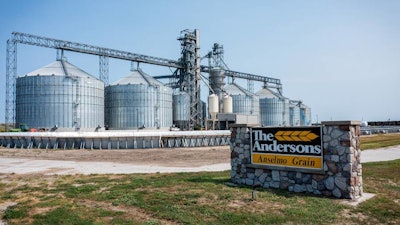 Courtesy of The Andersons
The Andersons, Inc. has completed the sale of its Anselmo, Nebraska, grain facility to Country Partners Cooperative.
"We built the Anselmo elevator from the ground up and opened for grain deliveries in the fall of 2012, growing a loyal customer base by concentrating on strong relationships and providing extraordinary service during the past decade," said Bill Krueger, The Andersons COO and president of trade and processing. "We value the relationships that have been built and are pleased that these customers will continue to be served by Country Partners Cooperative."
Country Partners Cooperative CEO Chris Wagner says this facility is complimentary to their existing portfolio.
"The addition of the shuttle loader capability on the BNSF will help us meet our goal to deliver an unsurpassed customer experience and expand the markets that our customers can sell in to," Wagner said. "We are committed to continue providing local grain market expertise, along with merchandising flexibility to help deliver increased profitability for customers."
The Andersons will continue to own and operate their other grain and fertilizer locations in Nebraska.
Country Partners Cooperative provides products, services and expertise in agronomy, grain, energy and feed. It has 23 locations across central Nebraska.