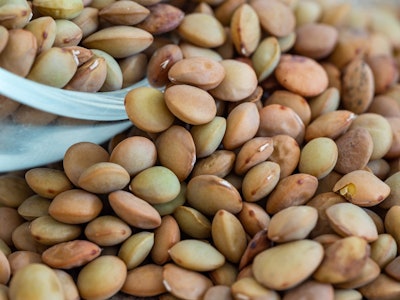 Martin Hetto | PIXABAY.com
The Redwood Group has entered into an agreement to operate and acquire a pulse processing, storage, and transloading facility in Stanford, Montana, to help facilitate the rapid growth of its specialty products division.
Redwood Specialty is a leading ingredient supplier of chickpeas, peas, lentils and other products into the "Better for You" food and premium pet food markets.
The Stanford facility will augment Redwood's flagship pulse processing facility in Chester, Montana, and help expand its grower base to meet the increasing demand of its customers, as well as provide Montana farmers with additional growing options and access to end-use markets, said the company.
Both Montana facilities are operated by Stricks Ag, a wholly-owned subsidiary of Redwood.
"We are thrilled to add Stanford to the Stricks Ag family of processing plants," said Mike Kincaid, Redwood president. "The increased capacity allows us to continue meeting our customers' ever-growing ingredient needs. Additionally, we look forward to partnering with local farmers to help them confidently diversify their growing programs and consistently incorporate these very important pulse crops into their rotation. We provide access to markets that will ensure those sustainable practices benefit the farmer's bottom-line as well as the land."
This facility is instrumental in Redwood's regenerative farming initiatives it is currently developing with some of its end-use food customers.
"Soil heath initiatives continue to be a focal point of what end-use customers and CPG brands are requesting," said Mark Obrist, Redwood Specialty's managing director. "The Stanford facility provides Redwood the ability to segregate product, process high quality, Montana-grown raw materials, and identity-preserve the finished goods with full traceability to our growers' farms and fields through Redwood's regenerative ag program and food safety protocols. This is a major area of focus for Redwood and its growing partners going forward."
The Redwood Group is an employee-owned diversified supply chain and ingredient company based in Mission, Kansas.
Stricks Ag, lcoated in Chester, Montana, serves as a merchandiser of high-quality, high-demand grains.