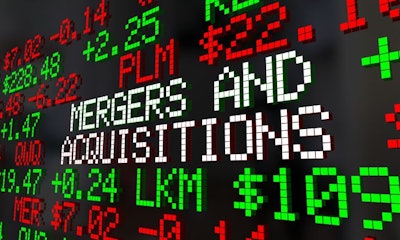 iqoncept | BIGSTOCK.com
Viterra is in talks in talks to merge with Bunge, people with knowledge of the matter said.
According to a report at Reuters, the structure of the current deal is still yet to be finalized and is being discussed by both parties, sources said.
In 2017, Bunge rebuffed a previous approach by Glencore, which is part owner of Viterra.
Bloomberg noted the merger with Bunge would create a $25 billion company and put Viterra among the top tier of global grains merchants with Cargill, ADM and LDC.
Viterra recently finished its acquistion of Gavilon in October 2022 for $1.125 billion giving it more physical grain handling assets in the U.S. and making it the third-largest exporter of soybeans in Brazil, where Bunge already has a strong presence.
A deal would have to clear antitrust concerns, noted the Bloomberg report. Bunge operates in more than 40 countries with over 300 facilities, while Viterra is present in 37 nations and has over 320 facilities. Most of their assets are complementary, but there is heavy overlap in places like South America and Canada.