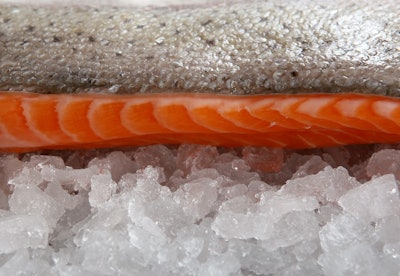 Robert Owen-Wahl | PIXABAY.com
Scoular has acquired Northwest Farm Food Cooperative's frozen fish processing facility in Burlington, Washington.  
The facility upcycles fish trimmings by processing them into frozen fish ingredients for pet food manufacturers.
The acquisition complements Scoular's new joint venture fishmeal processing facility in Warrenton, Oregon. Both facilities strengthen Scoular's assets and capabilities to serve pet food customers with a sustainable supply of high-quality fish ingredients year-round, said Chad Gauger, vice president for high nutritional value proteins at Scoular. 
"We're excited to welcome the Burlington employees to the Scoular team and look forward to serving existing and new pet food customers as we grow this business,"  said Gauger.
For decades, Nebraska-based Scoular has provided upcycled fish trimmings through its broad portfolio of products. This latest acquisition enhances Scoular's product offerings with a supply of high-quality salmon, tuna, sole, cod, hake, and other critical pet food ingredients, said Justin Stadden, Scoular's frozen ingredient commercial leader. 
"Scoular has been working directly with Northwest Farm Food for many years, and they are a well-respected producer of frozen fish ingredients for pet food," said Stadden. "We are excited to continue to build on this reputation and for the opportunity to bring new products to the pet food industry."
Scoular joint venture opens fishmeal facility last October
A joint venture between Scoular, Da Yang Seafood and Bornstein Seafoods opened a new fishmeal processing facility in Oregon las October. The $17.5 million facility, the first tenant of the Port of Astoria's Industrial Park, is the first of its kind to open in North America in at least 25 years.
The facility upcycles Da Yang and Bornstein fish trimmings from their nearby seafood processing plants.
The trimmings will be processed into fishmeal and fish oil, valuable ingredients in the pet food and aquaculture markets and both marketed under Scoular's Encompass brand.
Scoular opened fishmeal facility in Myanmar in March 2022
In March 2022, Scoular opened a fishmeal facility in Myanmar to provide consistent product and just-in-time shipment to Asian feed markets.
The Myanmar facility is a key part of U.S.-based Scoular's expanded presence in Asia, including an expanded regional headquarters in Singapore, soybean cleaning and distribution operations in Indonesia, and feedstuffs and grain distribution operations in Indonesia and Myanmar.