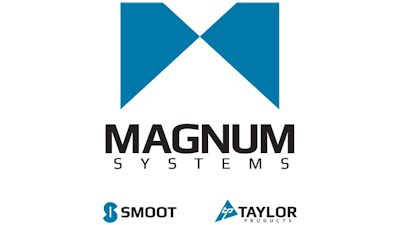 3 Rivers Capital has acquired Magnum Systems marking the Pittsburgh-based private equity firm's first investment in the industrial automation industry.
3 Rivers Capital Co-Founder and Managing Partner Dale Buckwalter said the acquisition reflects 3 Rivers Capital's investment strategy focused on the industrial automation industry.
"We were impressed with management's passion for the business and the range of solutions this long-standing company offers customers across diverse industries," said Buckwalter. "We firmly believe that Magnum represents an ideal first investment into industrial automation as 3 Rivers Capital begins to execute on our commitment to this strategy."
Headquartered in Lenexa, Kansas, Magnum Systems is a leading designer and manufacturer of material-handling and packaging systems for dry bulk materials.
The company is recognized for its innovative material handling solutions that employ cutting-edge robotics and electronics technologies to deliver the highest levels of automated throughput, said Don Day, president and CEO of Magnum Systems Inc.
"Being acquired by 3 Rivers Capital is an exciting milestone for us," said Day. "As a systems integrator and manufacturer, we always look for ways to expand our product offering. This acquisition gives us the resources to do just that. Beyond expanding our product line, our engineering and project management resources will multiply. Ultimately, this is an opportunity to better position Magnum Systems as the best resource for our clients' systems integration projects."