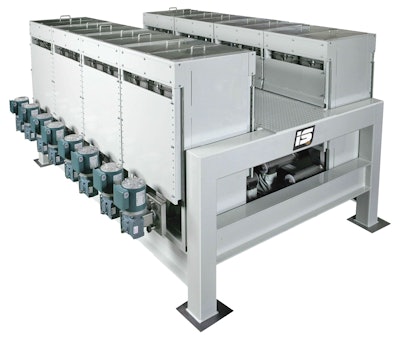 Easy Automation, Inc. has acquired the IS Micro Ingredient System product line from GSI.
The acquisition will further expand the company's industrial feed mill equipment line and existing customer base.
GSI had previously gained the IS Micro Ingredient System product line when it acquired Intersystems in 2010. This product line was acquired by Intersystems from Abel previously.
The system has two industrial-grade designs featuring gain-in-weight or loss-in weight systems. The engineering specifications, design, and components provide the opportunity to offer Easy Automation customers with an industrial option specifically suited for high-capacity commercial facilities.
The product line will now be marketed as the Industrial "I" Micro System Line and will fall into the micro ingredient system line already established for Easy Automation.
"The addition of the 'I' Micro System Line only adds to our already high-quality line up of feed mill equipment," said Brian Bixby, vice president of manufacturing at Easy Automation. "As an engineering and manufacturing division, we are continuously looking for opportunities to provide the best solutions to our customers."
In addition to the acquisition of the product line itself, Easy Automation will now provide parts and support to the existing customers who have this system in their facility.
"Through the acquisition, we will extend our partnership to current owners of the micro ingredient systems to provide parts and support to their existing systems," said Brady Gaalswyk, co-president at Easy Automation, Inc.
"Additionally, we intend to be their partner going forward to supply additional equipment that will pair seamlessly with their current operation. As the next generation of leadership at Easy Automation, we look forward to continuing to build our fully integrated solution of equipment and automation technology for the leaders in the feed mill industry."