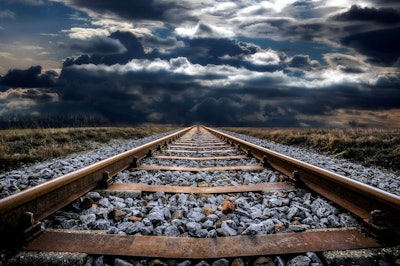 Major U.S. railroads and unions secured a tentative deal after 20 hours of talks brokered by the Biden administration to avert a rail shutdown that could have hit food and fuel supplies across the country and beyond.
President Biden announced the deal in a statement early on Thursday morning, calling it "a win for tens of thousands of rail workers who worked tirelessly through the pandemic to ensure that America's families and communities got deliveries of what have kept us going during these difficult years."
Biden called it a win for both rail workers, who will get "better pay, improved working conditions, and peace of mind around their health care costs," and railway companies who will "be able to retain and recruit more workers for an industry that will continue to be part of the backbone of the American economy for decades to come."
Shutdown averted for now
The tentative deal now goes to the unions to be voted on.
According to reports, even if those votes fail, a rail shutdown that could have happened as soon as midnight Friday has been averted for several weeks due to the standard language included in such a deal.
The National Grain and Feed Association (NGFA) commended railroad and rail union representatives for reaching a preliminary agreement in time to avert a nationwide rail shutdown in advance of Friday's deadline.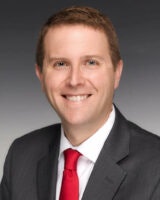 "The efficient operation of our rail network, which moves 25% of all U.S. grain, is crucial to a functioning agricultural economy," said NGFA President and CEO Mike Seyfert.
NGFA members, which include 1,000 companies that handle U.S. grains and oilseeds, commend both parties for working in good faith toward an agreement and preventing severe economic damage, said Seyfert.

"Resilient and reliable rail service is essential to the daily operations of NGFA members," he said. "We thank our rail industry partners for working to get this deal and we encourage quick ratification by the labor unions.

"As an association representing a segment of the agricultural supply chain that directly interfaces with freight railroads, we will continue working with our rail industry partners, the Surface Transportation Board and lawmakers for sensible policy measures that guarantee the strength, stability and reliability of this important transportation system moving forward."
What's in the deal
According to reports, the deal gives the union members an immediate 14% raise with back pay dating back to 2020, and raises totaling 24% during the five-year life of the contract, that runs from 2020 through 2024.
It also gives them cash bonuses of $1,000 a year. All told, the backpay and earlier bonuses will give union members an average of an $11,000 payment per person once the deal is ratified. Few other details of the deal have so far been made public.

"The pandemic forced the rail laborers into tough situations as essential workers, and we appreciate their willingness to come to an agreement," said National Association of Wheat Growers (NAWG) CEO Chandler Goule.
"We also appreciate the railroads understanding the severity of the situation and taking steps to improve their services. Finally, we thank the administration for its critical role in mediating negotiations, encouraging agreement and understanding the critical nature of a well-functioning rail system to the agricultural economy and supply chain."
A railroad strike would have cost the overall economy over $2 billion per day and would have devastating consequences for the prices farmers receive and consumers pay.
Wheat farmers are uniquely reliant on rail due to the large distances between production and consumption. Rail has moved over 1 billion bushels of wheat over the last five years, with one car containing enough wheat to make 250,000 loaves of bread.
"Our country's reputation as the world's most reliable wheat supplier depends heavily on functioning rail transportation and that won't change in the future," said U.S. Wheat Associates (USW) President Vince Peterson.
"So, we welcome this tentative agreement and hope both sides continue to work together to serve shippers like the U.S. wheat industry."