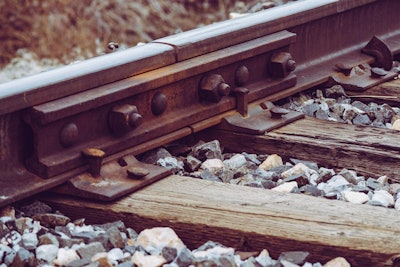 UPDATE: On September 15, U.S. railroads and unions secured a tentative deal after 20 hours of talks brokered by the Biden administration to avert a rail shutdown that could have hit food and fuel supplies across the country and beyond.

Some U.S. railroads will start halting crop shipments on Thursday, a day ahead of a potential work stoppage, threatening exports and feed deliveries for livestock.
Norfolk Southern Corp. said on its website that it plans to halt unit train shipments of bulk commodities on Thursday ahead of a potential U.S. rail worker strike the following day. Other railways are likely to follow suit.
"We are hearing several rail carriers are tentatively planning to wind down shipments," Max Fisher, chief economist at the National Grain and Feed Association (NGFA) told Bloomberg.
Representatives for BNSF Railway Co. and Union Pacific Corp. also signaled they were prepared to curtail service as the deadline looms.
According to Norfolk Southern, the rail industry has reached tentative agreements with 10 of the 12 unions involved in current negotiations, but two holdouts have been unwilling to come to an agreement based on the recommendations of President Biden's Presidential Emergency Board.
Strike could bring severe consequences for grain industry
The work stoppage would be felt most in states like North Dakota, South Dakota, Minnesota and Nebraska, from which grain is hauled via rail to ports in the Pacific Northwest for export, Thomas Lahey, domestic freight manager at Columbia Grain International (CGI), told Reuters.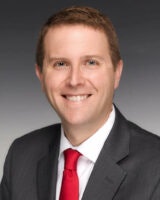 NGFA agreed noting rail moves about 25% of all U.S. grain via long hauls that span hundreds of miles.
"If the parties do not come to an agreement or agree to extend negotiations by 12:01 am on Sept. 16, the consequences on the agricultural supply chain will be swift and severe," Mike Seyfert, NGFA president and CEO told Feed & Grain.
If a strike or lockout occurs, it will only be a matter of days before grain elevators will begin to fill with the fall harvest and be unable to accept delivery from producers, Seyfert warned.
"Then poultry and livestock will not be fed, and flour mills, food processing facilities, and ethanol and biodiesel plants will shut down. This could mean lower prices for farmers and increased food and fuel costs for American consumers," Seyfert continued.
The Bureau of Labor Statistics announced this week that food-at-home prices were up 13.5% over the past year, the highest level since 1979.
"This is a stark reminder of how high the stakes are as a freight rail stoppage would make inflation worse, especially for those who can least afford it," said Seyfert.
The Association of American Railways (AAR) says U.S. Class 1 railroads transported nearly 1.5 million carloads of grain in 2020, including 691,000 carloads of corn, 340,000 carloads of soybeans and 248,000 carloads of processed soybeans like soymeal and soyoil.

"As the freight sector heads into peak shipping season, a nationwide rail work stoppage would result in an unnecessary $2 billion daily economic hit," said AAR President and CEO Ian Jefferies. "President Biden's PEB recommended terms that would maintain the highest quality health care coverage and result in compounded wage increases of 24%, bonuses totaling $5,000 — the highest pay increases in nearly 50 years."
What about animal feed?
Bob Ford, executive director of the North Carolina Poultry Federation, said in North Carolina, local grain growers do not produce enough corn to feed all the farm animals.
"We'd be in trouble if they went on strike for very long," Ford told Reuters. "We'd run out of corn."
Wayne-Sanderson Farms, owned by Cargill and CGI, is working with local corn producers to augment feed supplies if needed during rail disruptions, spokesman Frank Singleton said.
The beginning of corn harvesting in the southern U.S. "will relieve some of the pressure" on feed supplies, he said.
Friday deadline looms
Railroads have until a minute after midnight on Friday, September 16, to reach tentative deals with hold out unions representing about 60,000 workers. Failing to do so opens the door to union strikes, employer lockouts and congressional intervention.
A White House official told Reuters Biden has been in touch with unions and companies to try to avert a strike, as have cabinet officials.
American Farm Bureau Federation President Zippy Duvall said Wednesday that an extended rail strike would have cascading effects on farmers and ranchers, and the best solution for agriculture and the U.S. economy is to avoid a strike entirely.
"There is no real substitute for moving agricultural goods, as trucks can only move a small percentage of grain and other products typically transported by rail, and river transport is only an option for certain geographic areas," said Duvall.
"A rail strike now would reverse the supply chain improvements achieved in the past year and make it more difficult for U.S. farmers and ranchers to address rising global food insecurity."
Duvall hopes workers and management come to an agreement immediately and keep trains moving. "If not, AFBF urges Congress to prepare to intervene, if necessary, to prevent a rail stoppage of any duration," he says.