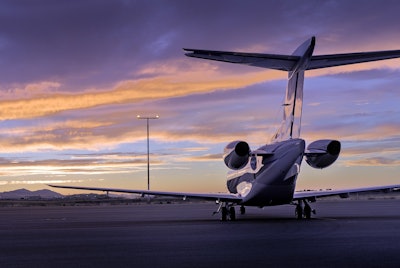 Kim R Hunter | PIXABAY.com
ADM and Phillips 66 are discussing a biofuels joint venture with an aim toward producing lower-carbon jet fuel, Reuters reports.
The two companies are discussing putting ADM's dry corn mill operations into a venture that would convert grain-based alcohol to jet fuel, sources said.
ADM has sought to downscale its role in the biofuels business in recent years. It put the dry corn mills up for sale in 2016 and, after failing to find a buyer, spun off the assets into a wholly-owned subsidiary called Vantage Corn Processors. ADM sold its Peoria, Illinois, dry mill in 2021.
Its two remaining dry mills in Columbus, Nebraska, and Cedar Rapids, Iowa, are among the country's largest, with a combined capacity to produce 613 million gallons of ethanol a year, according to Renewable Fuels Association data.
In 2024, Phillips 66 plans to start making renewable fuels at a Rodeo, California, refinery converted from crude oil to processing fats, used cooking oils and soybean oils into 50,000 barrels/day of renewable diesel, gasoline and jet fuel.
Bunge, Chevron joint venture
In February 2022, Bunge and Chevron signed an agreement to create a joint venture that would leverage Bunge's renewable feedstocks expertise in oilseed processing and farmer relationships and Chevron's expertise in fuels manufacturing and marketing. Chevron invested $600 million in the joint venture, doubling the processing capacity at two Bunge soybean crushing facilities.