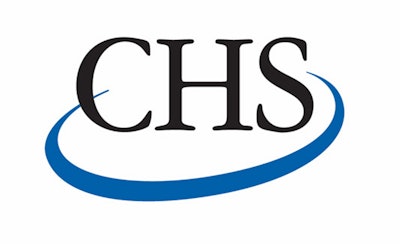 According to a report from the Star Tribune, CHS Inc. has sold its headquarters building and 24-acre campus in Inver Grove Heights, MN, for $55 million, but also signed a 20-year lease to remain at the location.
The certificate of real estate value lists the buyer as Trust Equity Funding LLC, a division of Atlanta-based SunTrust Banks Inc.
The company's 1,000 workers at corporate headquarters will remain there, said CHS spokeswoman Rebecca Lentz.
"We are committed to the communities in which we live and work," she said in an e-mail. "Similar to many other companies, we decided to sell the building and lease the space back long-term as part of our overall capital and financial planning."
The building and land are located near the interchange of Interstate 494 and Hwy. 52 at 5500 Cenex Drive.
The deal closed Nov. 30 and was disclosed publicly last week.
CEO Jay Debertin took over leadership of the company and its 11,000 employees last May.
CHS is the nation's largest farmer-owned cooperative and Minnesota's second-largest privately held company, with $31.9 billion in annual sales in fiscal 2017.
CHS was formed from the merger of Cenex and Harvest States Cooperatives, and has grown to become a global presence in more than two dozen countries selling energy, crop nutrients, grain marketing services, animal feed, insurance, financial and risk management services, and food and food ingredients.