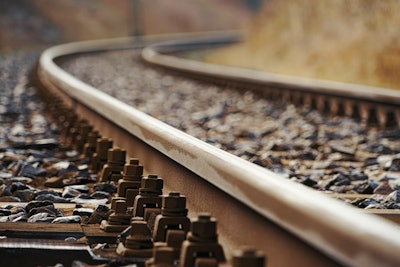 More than 400 groups on Monday called on Congress to intervene in an ongoing railroad labor standoff that threatens to idle shipments of food and fuel and strand rail travelers while inflicting billions of dollars of economic damage, Reuters reports.
The American Farm Bureau Federation, U.S. Chamber of Commerce, National Association of Manufacturers, National Retail Federation, American Petroleum Institute and others warned impacts of a potential strike could be felt as soon as December 5.
The Biden administration brokered an agreement between the National Railway Labor Conference, which represents railroads, and 12 rail labor unions on September 15 that prevented a rail strike subject to final ratification by the unions.
Four unions have now voted against ratification. Congressional action will be necessary if they fail to reach an agreement before the cooling-off period ends on December 5 for one union and for December 9 for the other three unions that voted to not ratify.
NGFA sends a warning
"A rail strike or lockout combined with existing challenges in the rail system and other modes of transportation, including trucking shortages and low water levels on the Mississippi River hindering barge shipments, would be catastrophic for the U.S. economy," National Grain and Feed Association President and CEO Mike Seyfert said in a statement last week.
"The rail network has experienced significant service disruptions at different times throughout the past year," continued Seyfert. "Any additional disruption of rail service would immediately impact the nation's food and agriculture and broader supply chains. The risk in both domestic and international markets is real. Congress must take bipartisan action to prevent a strike or lockout from occurring."
A rail traffic stoppage could freeze almost 30% of U.S. cargo shipments by weight, costing the American economy as much as $2 billion per day.
The Association of American Railroads will host a press call to discuss the economic impacts of the failure to ratify rail labor agreements on Tuesday, November 29. Updates to follow.
President Biden, House Speaker statements
On Monday, President Joe Biden issued a statement calling on Congress to pass legislation immediately to adopt the Tentative Agreement between railroad unions and management to avert a potentially crippling national rail shutdown.

House Speaker Nancy Pelosi also issued a statement Monday announcing that the House will proceed with legislation this week to adopt the agreement reached by negotiators in September with no changes to the negotiated terms.

National Grain and Feed Association (NGFA) President and CEO Mike Seyfert commended the president for calling on Congress to act immediately to prevent a rail shutdown that would hurt the U.S. agricultural and broader economy.
He also thanked Speaker Pelosi for responding with urgency to this critical supply chain threat.
"The NGFA represents more than 1,000 grain, feed, processing, exporting and other grain-related companies that rely on rail transportation to move U.S. grain and grain products," said Seyfert. "A rail strike or lockout would lead to shutdowns or slowdowns of rail-dependent facilities resulting in harmful consequences to our national and global food security.
"NGFA urges Congress to deliver a bipartisan bill to the president's desk well in advance of the December 9 deadline."