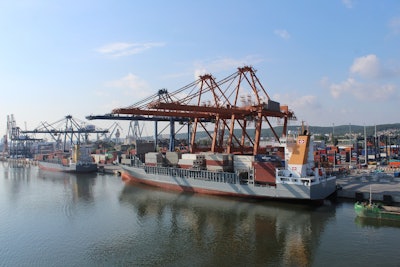 Around 450,000 tonnes of Ukrainian grain are being transported via Poland monthly, over 50% more than in the middle of the year, Poland's infrastructure minister told Reuters on Wednesday.
Compared to October last year, this is an increase of over 16 times the same period in 2022.
According to reports, over the weekend, Mateusz Morawiecki, the Polish prime minister, said Poland will offer US$20 million to Ukraine to help the country export its grain to Africa.
"We want to support grain exports from Ukraine to Africa and the Middle East," Morawiecki said at the 'Grain from Ukraine - Bravery Feeds Planet' conference held in Kyiv on Saturday.
After a six-month blockade, three Ukrainian Black Sea ports were opened in July in a deal brokered through the UN and Turkiye. Recently Russia wavered in its support of the agreement and temporarily withdrew in October. The deal was extended for 120 days in mid-November.