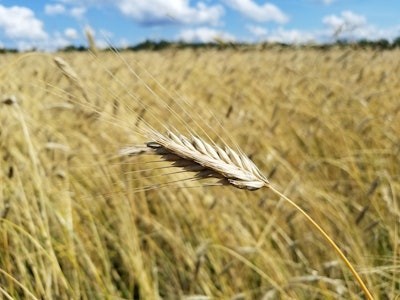 The U.S. Plains has received well above average precipitation in January and drought levels have improved since last fall, but winter wheat health has not yet made a significant recovery, reports Reuters.
Nationally, U.S. winter wheat conditions at the end of November were nearly the worst ever for the date, and updated state reports on Monday confirm that the wheat-heavy Plains are still in need of cooperative weather going forward to avoid yield losses similar to last year.
The USDA earlier this month pegged combined winter wheat plantings in the top four states -- Kansas, Texas, Oklahoma and Colorado -- at 21 million acres, up 11% on the year and accounting for 57% of the U.S. total. All U.S. winter wheat area is estimated at an eight-year high.
Arctic blast impact
The Reuters report notes that this week, grain traders are monitoring an arctic blast cold enough to potentially injure some wheat in the Plains, though many of the areas in question have at least an inch of snow on the ground, which protects plants against extreme cold.
Current forecasts suggest precipitation in the first half of February could lean above average for the Southern Plains, potentially chipping away at the stubborn drought, though wheat yields will be overwhelmingly dependent on March and April moisture.