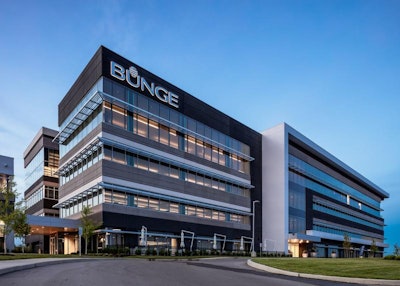 Bunge Ltd. announces its Bunge Loders Croklaan JV has entered into an agreement to sell its refinery located in Rotterdam to Neste Corp. for €258 million in cash, excluding working capital.
Bunge will lease back the facility from Neste in a phased transition through 2024 so that it can continue to supply its customers with its products. The transaction is expected to close in the first quarter of 2021, subject to regulatory approvals.
With a portion of the proceeds from this transaction, Bunge will reinvest in its asset footprint to reach greater operational flexibility and efficiency and provide an enhanced portfolio of multi-oil refined products to its customers.
"This transaction supports our long-term strategy in value-added oils and oilseeds-based ingredients by enabling us to further enhance our footprint in an innovative and sustainable way," says Greg Heckman, Bunge's Chief Executive Officer.