Logical Systems, LLC (LSI), has promoted Joey Cate from operations director to vice president.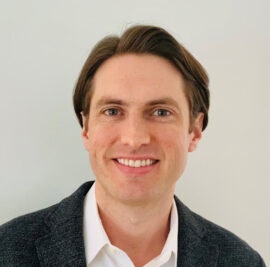 As vice president, Cate will work closely with John Bailey, vice president, to provide management and oversight of all LSI North American Operations.
For the last 15 years, Cate has been an instrumental part of the team and company growth. He began his career at LSI in 2006 as an electrical engineer in our Memphis Office.
In 2008, he moved to the Golden, CO office for three years, where he was a critical part of enabling the rapid growth of that office and played a vital role in the execution of some major transformational projects, including "Project Everest" for Golden's largest customer.
After returning to Memphis in 2011, Cate has held roles with ever-increasing responsibility: branch business manager, assistant branch manager, and operations director. All while becoming a licensed Professional Engineer in 12 states.
Cate has in-depth process and technical experience in a wide variety of customers and industries for LSI. He learns the customer's process and then applies technology in the most effective way to meet the automation needs. LSI's executive leadership style is to lead from the front-lines, and Cate demonstrates that principle every day.

"LSI has provided me with great opportunities for personal and professional growth," says Cate, "The work that we do is challenging by nature. But our goal of delivering the results that our customers need for their success is as exciting as it was when I started."

Logical Systems, LLC, is a global provider of systems integration. It employs more than 240 skilled individuals worldwide.