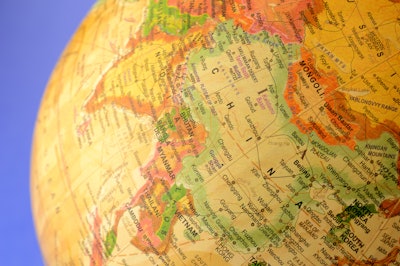 AlphaBaby | BigStock.com
Tyson Foods is considering the sale of its poultry operations in China, according to a Bloomberg report.
"The process is at an early stage and some private equity firms have expressed initial interest in the business," the report said.
Reuters reported that Tyson has hired Goldman Sachs Group Inc. to advise on the possible sale, and that the company could still decide not to sell.
A Tyson spokesperson has not responded to WATTPoultry's request for comment.
The news comes after Tyson this month announced it would close four U.S. poultry plants during the first half of the 2024 fiscal year. The affected plants are located in North Little Rock, Arkansas; Corydon, Indiana; Dexter, Missouri; and Noel, Missouri. The company said it expects to shift production to other facilities.
In a press release announcing the closures, Tyson Foods CEO Donnie King said the "difficult decision … demonstrates our commitment to bold action and operational excellence as we drive performance, including lower costs and improving capacity utilization and build on our strategy of making Tyson Foods stronger in the long term."
During an earnings call after the announcement of the closures, King said the move is an example of how the company is "demonstrating (its) commitment to taking bold actions to improve performance."
Analysts participating in the conference call asked if more plant closures could be expected, and if it was evaluating its network of pork and beef plants in a similar way that it has with its poultry plants.
King, who said the company was leaving "no stone unturned" to maximize company profitability and return to shareholders, reiterated those points.
In May, Tyson closed its poultry plants in Glen Allen, Virginia, and Van Buren, Arkansas. At the time, a Tyson Foods spokesman said the Glen Allen and Van Buren plants were older, smaller plants, and "the current scale and inability to economically improve operations has led to the difficult decision to close the facilities."
Tyson opened its first facility in China in 2001, and has breeding, slaughtering, processing and distribution operations there for chicken, cattle and pigs.