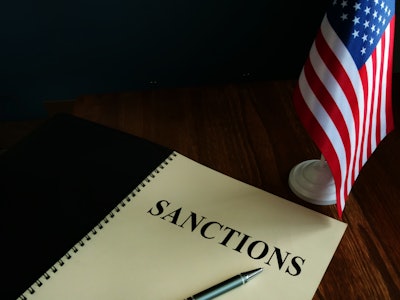 designer491 | BigStock.com
The U.S. Treasury Department's sanctions enforcer has concluded an investigation into Neogen's business dealings involving parties located in Iran without issuing a fine, the company said in a regulatory filing on August 15.
The company had previously disclosed that it received a subpoena from the U.S. Treasury Department's Office of Foreign Assets Control (OFAC) on March 6, 2020, and "subsequently conducted an internal investigation under the direction of outside legal counsel and disclosed information concerning certain genomic testing services provided to an unrelated U.S.-based party engaged in veterinary activities involving an Iranian party."
In fiscal 2020, Neogen said it had reserved US$600,000 to provide for potential fines or penalties related to the matter. In its most recent regulatory filing, the company said it had reversed the accrual in the fourth quarter of fiscal 2023 because the investigation was "effectively resolved."
"On March 28, 2023, the company received a cautionary letter from OFAC concluding its investigation without civil monetary penalty or other enforcement action," Neogen said in the filing.
At the time the subpoena was issued, Neogen said it was cooperating with OFAC's investigation and was examining whether any of these activities may be eligible for OFAC General Licenses authorizing agricultural and veterinary activities.
"In addition to responding to the administrative subpoena, the company is implementing additional compliance measures to prevent inadvertent dealings with restricted countries or parties," it said then. "These measures will further enhance the company's international trade compliance program, which is designed to assure that the company does not conduct business directly or indirectly with any countries or parties subject to U.S. economic sanctions and export control laws."
U.S. sanctions on Iran prohibit exports of U.S. goods, technology or services to the country.
Lansing, Michigan-based Neogen provides a range of solutions and services for the food processing, animal protein and agriculture industries, and serves the companion and performance animal industries, as well as the fields of life sciences and toxicology.