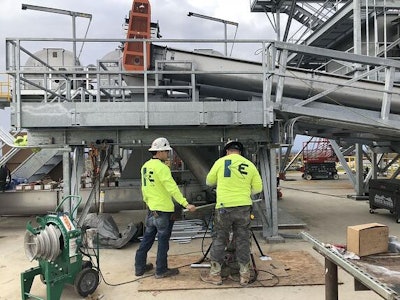 Our industry is ripe with deadly hazards resulting from the combination of electricity and dust inside grain and feed facilities.
NFPA 70: National Electric Code (NEC) was created to minimize the amount of dust in common locations like receiving, loadout and mixers to reduce explosions and fires.
In this LIVE 2020 educational sessional, electrical expert Thaddeus Seydel will help you develop a housekeeping plan to minimize dust in accordance with NEC standards.
Understanding NEC and Combustible Dust will take place from 1:30 - 2:30 p.m. Thursday, February 6, and again from 2:45 to 3:45 p.m. that afternoon.
Register for LIVE 2020 now for the best rate.
You can also book discounted rooms here.
Thaddeus Seydel is a project manager for Knobelsdorff Enterprises. After attending Iowa State, project management and construction in the feed and grain industry has become his primary focus. With Knobelsdorff, Thaddeus also has roles in sales/marketing, safety and Knobelsdorff University.