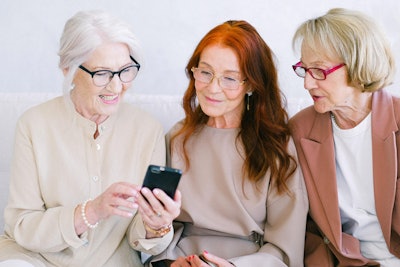 HighQuest Partners, hosts of the popular annual Women in Agribusiness (WIA) Summit, just announced that it is bringing back its year-round WIA MeetUps. The first one, which will be virtual and held via Zoom, is Thursday, November 17 at 5 p.m. CST.
"We were hosting more than a dozen WIA MeetUps a year before the pandemic hit, and while we did switch to virtual for a bit, we phased those out," said Carrie Vita, WIA event director. "But we are back now full force and in-person, knowing that the impact of being in the same room together is just invaluable for making connections and networking."
After the November 17 WIA MeetUp, the remainder of the meetings, which are held in the early evenings at local restaurants throughout major cities in the U.S., will be in person only.
The MeetUps are free for WIA Members, and $25 for non-members. For the remainder of this year, the meetings are:
Minneapolis, Minnesota, at Prairie Kitchen & Bar (inside Hyatt Regency Minneapolis) on Wednesday, Nov. 30 at 5:30 p.m. CST.
Denver, Colorado, Root25 Taphouse & Kitchen (inside Hyatt Regency Denver Tech Center) on Tuesday, Dec. 6 at 5:30 p.m. MT.
Check online after the first of the year for the complete 2023 WIA MeetUp schedule, which will include cities like Chicago, Boston, Nashville, New York, Dallas, Durham, N.C. (Research Triangle Park) and Des Moines.
The WIA MeetUps are part of the myriad offerings that have grown from the first Women in Agribusiness Summit held in 2012. Since that time, the event has grown fivefold and now includes WIA Membership, WIA Demeter Award of Excellence, Student Scholarships, and the WIA Today blog.