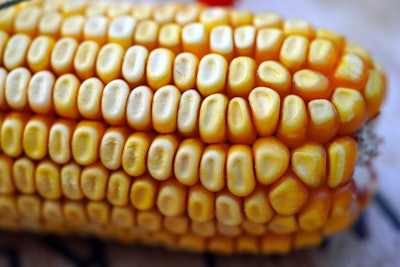 Mexico has offered to extend a deadline to ban genetically modified (GM) corn until 2025 and is working on a proposal to overhaul its plan, Economy Minister Raquel Buenrostro said on Wednesday.
According to Reuters, Mexico is crafting a proposal to modify and "make clearer" the presidential decree which is currently set to ban herbicide glyphosate and GM corn in 2024.
The proposed ban has been contentious since President Andres Manuel López Obrador announced it in 2020. Last month, U.S. Secretary of Agriculture Tom Vilsack threatened the U.S. could consider legal steps under the U.S.-Mexico-Canada (USMCA) trade pact.
Soon after, López Obrador said he was seeking a deal with Washington, which could include extending the transition.
The ban was focused on corn for human consumption, he said, and that GM yellow corn imports for animal feed would still be allowed, pending a permit by health regulator COFEPRIS.
Impact of ban on North American corn exports
Mexico imports about 17 million metric tons (669,256,000 bushels) of U.S. corn a year and is on track to import even more this year.

Changes resulting from a blanket ban on GM corn would greatly disrupt global corn exports and the import of corn to Mexico, since over 90% of corn produced in the U.S. is GMO.
According to a report from CropLife International, the ban would have a significant impact in North America.
Farmers in the U.S. are expected to experience a net economic loss of $3.1 billion and could shrink GDP by $7.95 billion in the first 10 years after implementation
Canadian farmers are expected to experience a net economic loss of $171 million and could shrink GDP by $73 million in the first 10 years after implementation
U.S. employment could fall by 8,700 jobs annually, 1,400 of which are directly tied to grain farming
Related reading
U.S. threatens legal action if Mexico bans GMO corn

Mexico: GMO corn for animal feed will be allowed