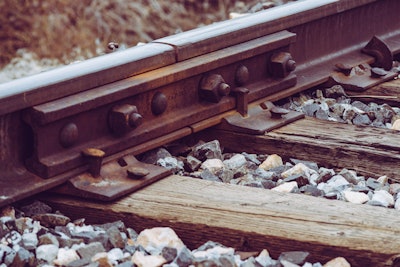 On Friday, President Biden signed a measure that will impose a labor agreement for rail workers that his administration brokered in September, averting a nationwide disruption of rail service.
On Thursday, the Senate passed legislation to avert a rail shutdown, but rejected a separate measure to include seven days of paid sick leave for workers which the House had approved.

A rail strike could have cost the U.S. economy $1 billion in its first week alone, according to a new analysis from the Anderson Economic Group.

"High diesel prices, a truck driver shortage and low water levels on the Mississippi River have already made shipping conditions difficult," said American Farm Bureau Federation (AFBF) President Zippy Duvall. "A rail strike would have had a devastating effect on the American economy, especially as families grapple with higher prices caused by inflation."
Feed and grain groups praise passage

A wide range of agriculture and food industry stakeholders called on Congress to ratify the tentative agreement brokered by the Biden administration in September 2022.
These groups, including the American Feed Industry Association (AFIA), National Grain and Feed Association, North American Millers' Association (NAMA) and American Soybean Association (ASA), have been vocal about how a rail shutdown would impact their industries.
America's railways move about one-quarter of all U.S. grain, and most grain products, such as soybean oil and meal, dried distillers' grains and other byproducts used in the production of animal feed and pet food.
The U.S. animal food industry is responsible for delivering an estimated 284 million tons of animal food to the marketplace for domestic livestock and pets to consume.
Without efficient and stable modes to transport animal food and ingredients, crop inputs or any machinery or supplies necessary in the manufacture of animal food via the nation's railways, waterways and highways, farmers and consumers are at risk of being unable to reliably feed their livestock, poultry and pets.
AFIA applauded Congress and the Biden administration for swiftly stepping in to pass legislation that avoids a potentially crippling national rail shutdown, which would have threatened the health and welfare of America's livestock, poultry and pets and exacerbated an already tough operating environment for U.S. animal food manufacturers.
"No one empathizes with the struggles of maintaining a committed workforce like the U.S. animal food industry but slowing or stopping the transport of goods via rail threatens the livelihoods of those hardworking Americans well beyond our nation's tracks," AFIA President and CEO Constance Cullman said.
NGFA President and CEO Mike Seyfert said NGFA members, which include 1,000 companies that handle U.S. grains and oilseeds, commended Congress for working in a bipartisan manner to avert a national rail shutdown.
"Resilient and reliable rail service is essential to the daily operations of NGFA members and is crucial to a functioning agricultural economy," said Seyfert.

NGFA members partner with the railroad industry on almost 15% of total U.S. carloads on a rail network that moves about 1.5 million carloads of U.S. grain annually and about 1.2 million carloads of grain products, such as flour, soybean oil and meal, dried distillers grains and ethanol.

"As an association representing a segment of the agricultural supply chain that directly interfaces with freight railroads, we will continue working with our rail industry partners, the Surface Transportation Board and lawmakers for sensible policy measures that guarantee the strength, stability and reliability of this important transportation system moving forward," said Seyfert.
ASA released a statement supporting actions taken by Congress to avert a rail stoppage and maintain service.
"With harvest season ending, this marks a critical time for the transport of soybeans to domestic and export markets through a multimodal network of transportation," the statement read. "On average, 30% of soybeans and 40% of soy-based biodiesel travel on the U.S. freight rail network."
NAMA, who represents the interests of the North American wheat, corn, oat, and rye milling industry, also appreciated the quick action by the President and Congress.
"While we wish it had not come down to congressional action and that the two sides could have come to an agreement earlier, we are relieved that the milling supply chain — and ultimately, consumers — will not face devastating and costly disruptions," NAMA President Jane DeMarchi said.
Related reading
'No contingency plans' for feed and grain if rail shuts down