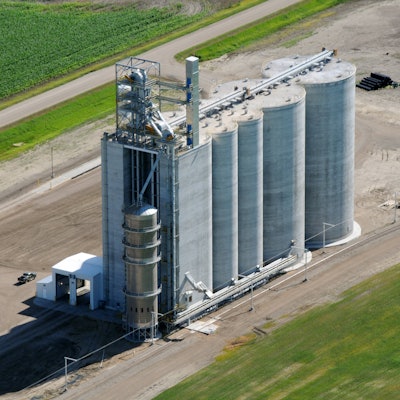 Columbia Grain International (CGI) announces a major restructuring of its U.S.-based grain and pulse business assets and strategy going forward.
The company acquired eight silo locations previously owned by Gavilon, including three facilities in Wolf Point and Chester, MT, and Valley City, ND they have been operating since 2014.
Additionally, CGI has acquired the assets and employees in Moore, MT; Fairview, MT; New Rockford, ND; Carrington, ND; Rogers, ND; and Jamestown, ND.
Increases ownership in export venture

Furthermore, CGI has increased its ownership of Kalama Holdco (KHC) to 75% ownership interest. KHC is a 60.6% owner in Pacificor, the joint venture export arm of Columbia Grain.
CGI will see an increase of 50 new employees through the acquisition with increased support staff in its Great Falls, MT, and Portland, OR corporate locations.
"We are proud that Marubeni supports CGI as its main grain and pulse supply chain company as this reorganization will enhance the trade flows of Northern grains from the PNW ports to Japan and other Asian countries, and the diversity of our specialty crop handling will also be expanded due to these additional assets" said CGI President & CEO Jeff Van Pevenage.
"We look forward to a path of successful growth and welcome the high-quality individuals who join our team."
Company anticipates further growth

CGI also anticipates further growth in its agri-input businesses and the positive results this will have on its ability to service its producers.
"CGI is dedicated to cultivating the growth of the food supply chain in the northern region of the U.S. to ensure the world receives the highest-quality foods from our 8,000 farmers," said Van Pevenage.
"These new acquisitions and ownership interests prove that CGI provides trusted solutions for a farm-to-table philosophy that nourishes the world, safely."