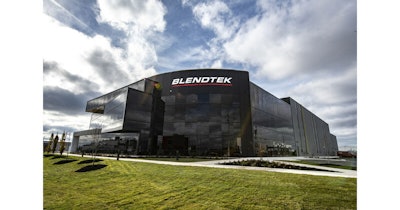 Blendtek Ingredients Inc. announces a strategic distribution agreement with Cargill to offer its portfolio of ingredients starting January 2023.
This new partnership strengthens Cargill's distribution network across Canada with Blendtek's locally-stocked distribution capabilities.
Through this agreement, Blendtek will supply Cargill ingredients including starches and texturizing solutions, high stability oils and specialty fats, sweeteners, sugar reduction solutions, chocolate, cocoa and more.
In addition to distributing Cargill's portfolio, customers can tap into Blendtek's expertise in product formulation and in-house blending capabilities to support continued product development and innovation.
"This relationship was created with customer-centricity at its foundation and provides Canadian food manufacturers with the opportunity to partner with Blendtek's highly customer-focused and solution-oriented teams to keep up with rapidly changing market conditions," said Rob Bianchin, vice president, Blendtek Ingredients.
"Partnering with Cargill, a trusted market leader recognized for its top tier ingredient portfolio and technical expertise, will support the continued expansion of our ingredient solutions and product development services."