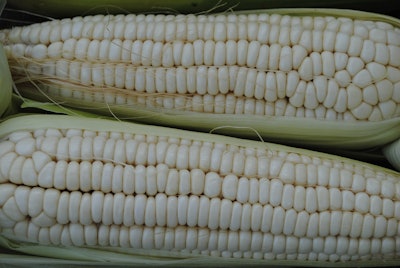 The Mexican government announced on Monday a temporary 50% tax on white corn exports, arguing it is necessary for the grain to remain in the country to guarantee supply and price stability.
According to Reuters, the new levy will be in force until June 30.
Mexico produces mostly white corn, which is used for human consumption. Only a small part of this production is used for export.
Mexico exported only 238,000 tonnes of white corn between January and October of last year and imported 614,000 tonnes of this type of grain in the same period, data from the ministry shows.
U.S., Mexico at odds over yellow corn
Currently, the U.S. and Mexico are at odds over Mexico's proposed ban on biotech corn.
A 2020 decree by Mexico President Andres Manuel Lopez Obrador aims to phase out genetically modified (GMO)/biotech corn and the herbicide glyphosate by 2024.
Most recently, however, Mexico proposed not placing a biotech import ban on yellow corn used only for livestock feed.
If Mexico proceeds with the ban, Agriculture Secretary Tom Vilsack said Mexico could be faced with not having enough non-biotech feed for the country's livestock industry, which would lead to fewer livestock, supply-chain problems and ultimately higher prices for Mexican consumers.
Vilsack also said the U.S. will continue stressing provisions of the United States-Mexico-Canada Agreement (USMCA) to make the case against any ban.
Related reading
Vilsack: No compromise with Mexico on biotech corn