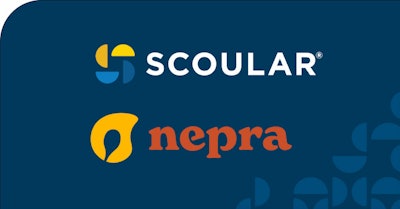 Nepra Foods Inc. and Scoular have announced a manufacturing and distribution partnership for specialized plant-based ingredients.
The partnership provides for co-development and collaboration on sales and marketing between Nepra, creator of plant-based and allergen-free food, and Scoular.
"Our partnership with Nepra is a great example of Scoular boosting our gluten-free product development capabilities," said Brian Hansen, Scoular general manager for Food Innovation. "It is also an example of the how the food industry is becoming increasingly collaborative, enabling companies to combine their expertise to bring new products to the market."
New product development, under the co-branded partnership, will use Nepra's innovative research and development team, in addition to specialty ingredients from both companies. The partnership also enables Scoular to offer Nepra products through Scoular's global supply chain network, benefiting both companies.
"This partnership with Scoular represents a transformational step for Nepra and its ability to continue pushing the boundaries of novel food development and broadening market access," said Chadwick White, CEO of Nepra Foods. "Scoular is a leader within the agricultural supply chain and a pioneer in bringing new, healthy, clean-label ingredients to market. With this partnership, Nepra is able to penetrate previously inaccessible markets and brands both domestically and internationally."