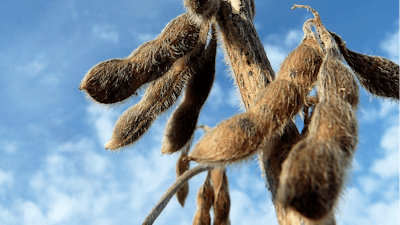 Perkons | Pixabay.com
On September 19, High Plains Processing broke ground on its $500 million soybean processing plant near Mitchell, South Dakota.
High Plains Processing is a majority-owned subsidiary of South Dakota Soybean Processors and is the new limited liability company that was formed for the soybean processing plant's business. It was announced during the event that High Plains will co-own the facility with BP Products North America as a joint venture.
The facility, being built on a 296-acre plot of land south of Mitchell, will be able to process up to 35 million bushels annually, or about one million tons of high-oil content product.
South Dakota Soybean Processors CEO Tom Kersting told Dakota News Now that high-oil content products is what they're most excited about, as they look to catch on with an energy industry trend of finding new, renewable sources of fuel.
"This is where energy providers are moving toward new forms of energy with much lower carbon intensity," Kersting said. "In our case, they are transitioning from oil below ground to make fuels, to above-ground sources, renewable sources like soybean oils and other vegetable oils."
In an earlier statement, Kersting noted the facility's ability to process high-oilseed crops, such as sunflowers, puts the plant in a much better position for long-term success. Sunflowers can produce twice as much oil per acre than soybeans, he said. South Dakota produces about 200 million bushels of soybeans each year.
"In addition to being near an abundant supply of soybeans, the plant's western location is tributary to the western side of the state, an area well suited for the production of high-oilseed crops such as sunflowers and camelina," he said.
Located on the BNSF railway, this will be the third soybean processing plant built by SDSP, which also has facilities in Volga and Miller, South Dakota. The facility is expected to employ 85 full-time employees when it becomes operational in fall of 2025.
The project was announced more than two years ago. In May it was announced the facility had received $21 million in TIF funding toward construction.