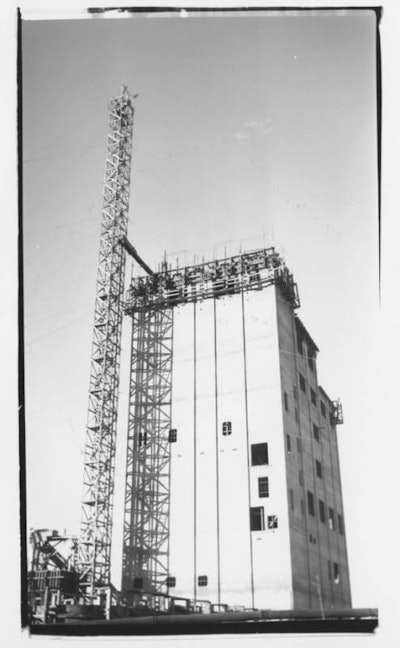 Poultry Producers of Central California set out to build a facility in 1938, which would become the tallest building in the county at the time.
According to a report at the Argus Courier, at 11-stories high, the grain elevator and egg production and shipping facility cost $500,000 to construct.
The business shuttered in 1964 when the cooperative of farmers behind it went bankrupt.
The building sat empty, until Dairymen's purchased the property in 1982. Today, it still serves regional dairy and chicken farms.