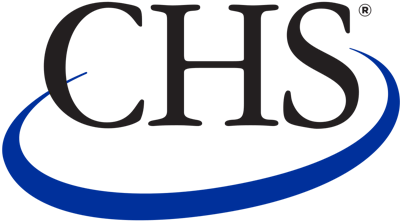 CHS has begun constructing a new state-of-the-art grain facility in Drayton, ND, which should be operational by Spring 2022.
The new concrete eight-pack facility will add receiving speed and an additional one million bushels of storage space to existing steel bins, replacing an old woodhouse elevator at the site.
"CHS continues to invest to expand customer-focused retail solutions for area farmers," says Rick Dusek, executive vice president of CHS ag retail operations. "Our operational footprint and assets are the strength of our retail platform and this important project delivers on our strategy to have safe, efficient assets in the right places to best serve our farmer-owners."
Project details include adding one million bushels of upright concrete storage with four large 100,000-bushel bins on each side and interior bins between the eight circles. Two dump pits will be added, each with 25,000 bushel/hour (bph) receiving capacity.
Once finished, the Drayton location will have a total of four dump pits with a combined 80,000 bph grain-receiving capacity. Total storage capacity of the updated facility will be 6.56 million bushels.
The facility will also create a safer environment for employees, farmers and community members through improved traffic patterns, cleaner operating conditions and updated equipment with enhanced safety features.
"Safety is an important focus for CHS as we put the well-being of our people, customers and communities first every day," says Harold Weimer, who manages the CHS location in Drayton. "We are excited to see how this new facility brings that to life, directing truck traffic off of Highway 44 and adding the latest in safety features to keep our employees and customers safe."
Once the new facility is finished, the old woodhouse elevator will be demolished. Vigen Construction out of Grand Forks, North Dakota, is overseeing this construction project.
The Drayton ag retail business is part of CHS Inc., (chsinc.com) a leading global agribusiness owned by farmers, ranchers and cooperatives across the United States. Diversified in energy, agronomy, grains and foods, CHS is committed to creating connections to empower agriculture, helping its farmer-owners, customers and other stakeholders grow their businesses through its domestic and global operations. CHS supplies energy, crop nutrients, seed, crop protection products, grain marketing services, production and agricultural services, animal nutrition products, foods and food ingredients, and risk management services. The company operates petroleum refineries and pipelines and manufactures, markets and distributes Cenex® brand refined fuels, lubricants, propane and renewable energy products.