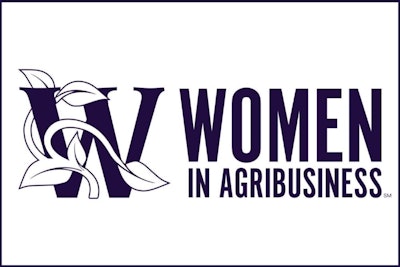 The 12th annual Women in Agribusiness Summit will be held September 26-28 at the Renaissance Nashville Hotel in Nashville, Tennessee.
Speakers scheduled for the 2023 conference will be from ADM, CHS, Farmer Mac and CME Group. More than 250 agribusiness and related industry companies will come together at this three-day event for critical discussions on topics such as the value of farmland, strategies for navigating Ag to Gen Z, transportation and logistics solutions and the ever-popular annual sessions: Ag Innovation Hour, Transforming the Workplace, Executive Profiles and Roundtable Discussions.
Key sessions this year include:
Opposites Attract: On-Farm Revenue Meets Conservation Practices. During this session, Michelle Starke, director of stewardship and regulatory affairs at CoverCress, will take a deep dive on the value of cover crops, the challenges and innovation in the climate-centric agricultural space, and share how new crops can lead to additional income and increased profitability for the farmer.
AI Technology in Ag. There is no doubt that technology is changing the trajectory of agriculture and is critically necessary to meet the needs of the expanding population. With the agtech market currently valued at $21.89 billion globally and expected growth to $40 billion by 2030, this is a sector to watch. Microsoft's vice president of strategic initiatives Mary Snapp provides the details.
Discover the Role of Cooperatives in Agriculture. Keri Jacobs, executive director of the Graduate Institute of Cooperative Leadership at the University of Missouri, will delve into how producer-owned financial and agricultural cooperatives provide market power for producers and ranchers, help meet today's global challenges, and support profitable and sustainable agribusinesses.
The Power of Bio-Based Crop Solutions. How to balance high crop productivity with low environmental impact? Emerging bio-based solutions offer promise. This in-depth discussion will address the efficacy of these products, the impact they will have on the value chain and how policy will influence their development. Anna Rath, president and chief executive officer of Vestaron, and Kaitlin Fitzgerald, vice president of sustainability for Sound Agriculture, will present.
Attendees can also choose from 12 presentations organized by three breakout session themes: leadership, development and skills; commodity outlook; and ag sustainability.
Learn more or register at womeninag.com.