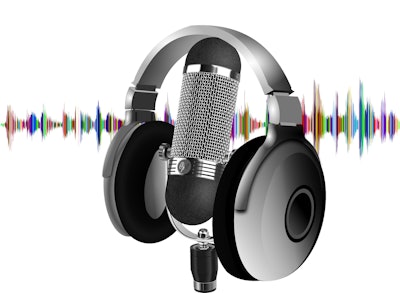 Transcript
Transcript
Steven Kilger:
Hello, everyone. Welcome to the Feed & Grain Podcast. And thank you for listening. My name is Steven Kilger, managing editor for Feed & Grain, and I'm your host today. Adrianne Fjerstad-Miller, conference and expo director, and Betsy Polis, the senior project manager for the Grain Elevator and Processing Society (GEAPS), are my guests for today.
They stopped by to talk about how they find educational programming for their trade shows and conferences and how they balance education and networking at those events. They also discuss their upcoming leadership and Brazilian conference, Victam.
Before we get into that, if you're listening to this podcast and a podcast app, please consider subscribing and leaving a review. It helps us out and makes it so the podcast can grow. Thank you so much again for listening to the conversation.
Kilger:
Hey, Adrianne. Hey, Betsy. Thanks for joining me on the Feed & Grain Podcast.
Betsy Polis:
Hi, thanks for having us.
Kilger:
It's great to talk to you. I decided to reach out because GEAPS has its Leadership Conference happening soon, and I wanted to talk to you about how we can use shows to further education in our professional fields. Would you mind telling everyone what you do for the GEAPS organization? And a bit about yourself?
Polis:
I can start. I'm Betsy Polis, senior project manager with GEAPS. I've been with GEAPS for many years and have played a lot of different roles. Right now, my main role is really focused on education. So, I've worked with committees and planned GEAPS education via special events, whether that be GEAPS Exchange, GEAPS Leadership Conference, or our newest -- GEAPS has co-hosted the event -- which is Victam Latam in Brazil.
Adrianne Fjerstad-Miller:
I'm Adrianne Fjerstad-Miller. I am the conference and expo director for GEAPS. My primary role is overall general production for our events. I work with different sites, and I do contracts. I am sort of like the general contractor when it comes to contracting our different vendors or expo production. Just general oversight.
Kilger:
Excellent. So full disclosure, I've actually been to the Leadership Conference. I think it was four years ago, and I thought it was a great gathering. Can you tell me a little bit more about the GEAPS Leadership Conference, what the goal is, who tends to come and what topics you want to discuss there?
Polis:
Our last Leadership Conference in person was in 2019 in the Twin Cities area. We've tried virtual, which also had its own successes, but this is our first year back in person. We're really excited. One of the GEAPS board of directors' goals is to take this on the road and bring the educational aspects to different pockets of our chapter members and regions that maybe don't always get to attend the GEAPS Exchange, our annual conference.
The cool thing about being in Portland is it serves a pocket of the industry where we haven't been in a really long time. So, Exchange will be in the Midwest for many years in a row. The education at Exchange focuses a lot on technical aspects. This Leadership Conference is more of an opportunity for our industry to come together in more of an interactive workshop-style format to focus on specific leadership and development skills. So, a little different style.
Kilger:
It's great that you guys are moving it around. I do love the consistency of having Exchange in Kansas City every year, but I do miss the moving around aspect. So, it's in Portland this year. What can attendees can expect when they arrive?
Polis:
Yes, the event is in Portland at the Holiday Inn Portland - Columbia Riverfront. We are anticipating two days of networking and education and interaction.
It'll start out with a supplier showcase where our attendees will be able to interact with tabletop exhibitors and enjoy lunch with a full afternoon of education, followed by a day of additional networking and opportunities to see those tabletop exhibits and more education.
To dive a little bit deeper into what we're offering for education. We're focusing on building leadership excellence. We built three different facets off of that. Topics include things like frontlines of leadership and how no other level of leadership has more day-to-day interaction than the frontline leader, and no other level of leadership has more bearing on whether a person stays, leaves, flourishes or flounders. We have a speaker coming in to speak about that, and we also have someone coming in to talk about proactively managing conflict. Another coming in to talk about leading through change.
We're really excited about the three different topics, and it's not just a speaker speaking. All three will be very interactive. There'll be group discussions, tabletop activities and case studies to go over as well.
Kilger:
I personally like that type of learning. It sounds like GEAPS Exchange focuses on technical skills, management and day-to-day operations. It's great that you are focusing on the future of these employees.
What goes into putting something like that together? How do you determine what speakers to get? What topics to cover? Especially on something like that? It's so much more personal than having a speaker up there on stage.
Polis:
This year we put together a specialized task force or committee where we reached out to individuals within the area. Chapter members and chapter leaders within the Portland area who were interested in helping us support the education.
We also did a hybrid of those individuals along with GEAPS members who are already involved and invested in the Exchange educational programming committee, so they understand GEAPS's education and our members' needs. By combining the two together, we were able to create a wealth of knowledge to put a list of topics together that were relevant not only to GEAPS members in the Portland area but across the board as well.
Kilger:
The other part of this equation is networking. How do you determine what the balance of that is? How do you determine how many hours should go to networking at a leadership conference versus the education portion of it?
Fjerstad-Miller:
There are multiple factors that go into determining how many hours we devote to each component of an event.
First, we look at what we want the event to achieve then break it down from there. With the Leadership Conference, we've got a tabletop trade show. We want to have different networking opportunities. Then we've got our educational program.
We just think about how big the tabletop tradeshow is going to be. How many hours would people need to feel like they're having meaningful interactions with the exhibitors? We also talk with the speakers to determine what the right amount of time is for them to deliver their content. A lot of times, they've delivered that content in the past, so they've got a pretty good idea of the appropriate amount of time for that.
We just look at those factors and carve out the final program from there.
Polis:
We work with the individual speakers, and it just depends on what the lineup ends up being. In the past we've had one presenter for an afternoon. This time, we switched it up a little bit. We're doing shorter segments with each of the presenters but still allowing enough time for you to get into the depth of the issues and work on the interactivity components and discussion-based components. I'm excited to see how it all comes together.
Fjerstad-Miller:
We network throughout the whole entire event, just thinking about how we're even putting our food functions in the same ballroom as the tabletop trade show. So, people can go from sitting at round banquet tables, eating and having organic conversations to walking around the perimeter of the room and specifically visiting our vendors. We are really trying to incorporate that networking.
Kilger:
Do you find its key to offer different types of networking? Because not everything's for everyone. You have your meal networking where you can get food, sit at a table and have a more casual chat. Then you have trade show networking, and then you have parties. Do you guys try to vary it so everyone can be included, or what's the goal for networking?
Fjerstad-Miller:
I think variety is definitely key. As you said, not everybody learns in the same way. Not everybody likes to network in the same way too. We do think about that when we're putting together events -- are we going to have ample opportunities? Different opportunities? Hopefully people come out of it thinking they found something they really felt comfortable with, maybe even something that stretched them a little bit.
Kilger:
I don't know if we mentioned the exact dates of the Leadership Conference. Can people still register on site if they want to?
Polis:
The conference is from June 14-15. You definitely can still register. We accept registrations all the way up to the event.
Kilger:
You guys also have some other things coming up, including a really exciting thing. Can you explain a little bit more about your efforts with your show in Brazil and what's going on?
Polis:
We're really excited because GEAPS is having its first South American event. It's set for October 3 through 5, 2023, in Sao Paulo, Brazil. The event is called Victam Latam. And it's in partnership with Victam International. We're really excited to be bringing our members and the industry another opportunity to expand their reach.
Fjerstad-Miller:
We've got the GEAPS Pavilion. We've got a certain section of the floor plan for companies that work in the grain handling and processing industry, many of whom have probably exhibited with us at Exchange in the past, and they're interested in working overseas or getting a feel for what the market is like there. We've got exhibitors already signed up. We do have some stands available, so we're looking to have more companies join us. If there's interest, feel free to reach out.
Polis:
The same goes for education. We are working on building an educational program for the industry in Brazil. If you are interested in presenting, please definitely reach out as well. We have some open spots still available.
Kilger:
Both shows will be linked in the description of this podcast. What value do you feel like going to a trade show type of education experience offers versus someone who could have their employee trade online or go to a class for a few weeks? I think it really is a unique type of learning.
Polis:
I'm sure we both have something to add. I would definitely say that the biggest thing we hear from our GEAPS board, attendees via surveys, and things like that is that the connections that you make in person at an event are just so much more valuable than what can be made virtually.
That really goes a long way for GEAPS members and for anybody attending in-person events. We heard a lot of great stories about how one attendee was able to connect with another. Maybe months down the road, they remembered a conversation that they had, and they reached out to that person, and they helped them with a problem that they had at their facility. I think that the biggest thing is that connections truly can never be replicated or replaced.
Fjerstad-Miller:
I might add that what is unique about trade shows versus traditional learning environments. If you were in a classroom setting, there are a lot of people who might have a question, but they feel intimidated to ask it in front of a large group. Whereas, at a trade show, you are just having sort of a one-on-one conversation between you and the vendor. It can be easier for people to get their questions answered in that kind of format. I also think with a trade show, you might not even realize what you're going to learn that day, you might sign up for a class and you know what the topic is, but as you're walking through a trade show, you might just stumble upon something that piques your interest and then all of a sudden learn about some product that might be really beneficial. You had no clue that day you were going to glean that knowledge. So, I think the spontaneity of what you could learn at a trade show is also really cool.
Kilger:
I'm a weird case because I'm a journalist, but that one-on-one also goes with the education sessions. While you can usually ask a question during it, there's usually a question portion, or you can ask the speaker afterward. I've never been to a trade show where they haven't been willing to exchange emails and answer questions later. It's a great way to meet those experts.
As you said, with traditional education, you're never going to stumble across the newest technology, which is always kind of exciting about trade shows. You get to see what's new out there. Another great thing about trade shows is you can get more than one opinion, right? If you're in a classroom, you're usually getting the teacher's position. With trade shows, you get panels. Do you have any panels coming up? What's it like putting one of those together?
Polis:
We do have a leadership panel coming together at the conference. We've got three dynamic leaders from across the industry who are going to help us talk about employee management, hiring and recruiting best practices. They've really seen it all. They're going to share lessons they wish they had learned sooner and offer the audience some ideas and suggestions on how to develop and grow as leaders.
You can check them out on our website. I think the best way to plan a panel discussion is, first, have a topic with some interactivity to it. Then find some different opinions. Second, you want reach out within your network and find individuals who cast a broad net on that topic. The best advice I have is just to cast that net wide.
Kilger:
Thank you, Adrianne and Betsy, for coming in and talking to me today. I really appreciate it. Thank you so much, everyone out there, for listening. Make sure you stay safe, and we'll see you next time.