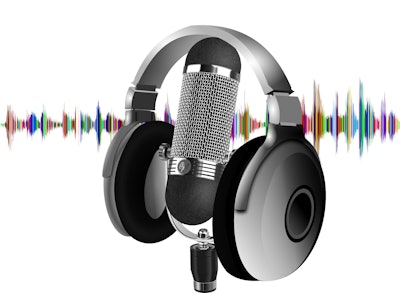 Transcript
Steven Kilger, the host of the Feed & Grain Podcast, interviews Joe Mlynek, a content creation expert and partner at Safety Made Simple.
Together they discuss online safety education in the grain and feed industries. Safety Made Simple provides safety programming and online safety training for various agribusinesses as well as provides a wide range of courses, in both English and Spanish, catering to different types and sizes of facilities.
Transcript
Steven Kilger: Hi, everyone, welcome to the Feed & Grain Podcast, and thank you so much for listening. My name is Steven Kilger. I'm the managing editor at Feed & Grain and your host on the podcast today. We have a great show. Joe Mlynek, content creation expert and partner at Safety Made Simple stopped by to talk about digital safety education.
Safety Made Simple creates safety programming, specifically for the grain and feed industries along with other agribusinesses. We talked about how online safety training has evolved to become more engaging and interactive and also helps managers track and organize their safety training program.
But before we get into that, if you're listening with the podcast app, please consider subscribing, and if you're able, leave a review. It really helps us out. Thank you again for listening. On to our conversation with Joe.
Hi, Joe. Thanks so much for talking to me today.
Joe Mlynek: You're very welcome, Steven. Thanks for having me.
Kilger: Can you tell our listeners a little bit about yourself?
Mlynek: I've been in safety for almost 30 years. I started many years ago as an intern for a large agribusiness company. I actually was doing environmental work and gravitated toward safety. I moved into the automotive industry for three years and worked as a safety coordinator in automotive plant. Then I came back to the company that I did an internship with and spent 10 years in corporate safety. Then in 2009, I started my own consulting business, Progressive Safety Services. In 2014, I joined forces with Chuck Pirie, a consultant out of the Kansas City area who did a lot of work in cattle feeding. We started Safety Made Simple to focus on and reach into the grain handling industry.
Kilger: Safety Made Simple, can you tell us a little bit more about it? I think you have a great way to facilitate safety training, which can be hard to do in our industry since we're so spread out, especially for independent mills that just don't have the staff to really have a safety person there.
Mlynek: We started in 2014 to develop grain specific safety training. Since then, we've expanded into agronomy and food safety and equipment maintenance. We really have an offering for just about any type of facility out there. Just off the top of my head, I'm thinking about some of our partners. We've got grain elevators, agronomy centers, feed mills, flour mills, large and small farms, service providers, construction companies, feed yards -- the list goes goes on and on.
Our clients are anywhere in size from a small company with six employees all the way up to cooperatives with thousands of employees. We've run the full gamut.
We have about 150 online courses, they're all 15 to 20 minutes in length. We provide them in both English and Spanish. I think what kind of makes us unique is we have a subject matter expert team that's kind of second to none. They're all industry professionals, most with over 20 years of experience in the ag world.
Kilger: What are some of the key features of the online safety training? Is it a subscription? How does that work?
Mlynek: It's subscription based. We operate with our partners, other people call them clients, but we truly believe that we partner with companies to help send their people home safely.
We offer a subscription that's based on bundles of courses. So you can get 12 courses all the way up to 100, or our full catalog of 150. We often create several different courses on the same topic so that each year people can kind of switch things in and out, so things are fresh.
We offer that through a learning management system. I think more and more companies are taking advantage of these systems that allow you to really easily assign and track employee training online and also run reports and generate reports and customize reports to really see the status of anybody's training or their training records with a couple clicks of a mouse. It's a really efficient system.
Our system also allows partners to build their own content within our system. If they want to build courses that are specific to their operations, they can do that within our system as well. They can upload videos and PowerPoints and a whole gamut of different things.
Kilger: You mentioned that your course has come in multiple languages, Spanish being one, since that language barrier can be a big deal, so it's nice that you're accommodating for that.
Mlynek: It's become more of an issue, more of a challenge for people in the ag world. As time goes on, we're seeing a lot of Spanish-speaking employees.
When we started, we saw a lot of that in Texas and some of the southern states, but we're seeing more and more of it. Not only just in ag facilities, but also on the construction side as well.
The Occupational Safety and Health Administration really expects a company, or requires that a company, deliver training in a language that an employee can easily understand. There's a couple of different ways to look at that. The first would be their native language. So if you have Spanish-speaking employees, obviously, having courses in Spanish is a benefit.
But it goes a little bit beyond that as well. We have anybody from college graduates to people that didn't go to high school taking our courses, so we hit it right in the middle. We're not too too fancy with the words, trying to be confusing, but we're really clear and concise and simple in our message to the end user, or what we call our learners.
Kilger: How do you guys keep things interesting? You mentioned the 20-minute video length, which I think is perfect. It's always terrible when you get new training, and it's an hour and a half long. Is that part of it? What else do you do to keep people engaged and make sure that they're actually taking in the information?
Mlynek: The challenge with any training, whether it's classroom training or in an online format, is keeping employees engaged.
We have a number of techniques that we use. Some people will refer to online training as videos. As somebody that helps develop these, they're anything but a video. A video is something that you press "play" and hope somebody pays attention with an online course.
We're really fortunate we have an instructional designer and a learning expert. Her name is Peggy Palmen, and she's developed courses for Fortune 500 companies. She's very good at what she does -- just thrilled to have her. There's a number of techniques and strategies that she uses within a course to keep people engaged.
I don't think Steven, that a minute or two will go by on a course where somebody doesn't have to interact with it. Each one of our courses has a case study of an employee, they either did something right or maybe wrong, made a wrong decision, and something good or something bad happened to them. We use a lot of case studies that allow people to interact. It allows us to drive our content home as well. The case studies also use what we call thought questions. They're just an engaging way to get learners to think about the whys behind the information that we're giving them. Then we'll have various exercises throughout courses, things like drop and drag and drop, matching exercises, those types of things.
Whenever we ask questions, some of the other things we do is provide what we call remediation or feedback at the end of the activity to increase that retention. If we asked a question, we tell them why that's true or why that's false -- just reemphasizing. The courses continue to get more and more interactive. I just was working on an update we did this morning, and it never ceases to amaze me how Peggy continues to use new strategies and ways of keeping people engaged with the program to get through it. It's not just a video that you press "play" and tune out. You really have to be engaged with the program.
Kilger: I guess a video is the old-fashioned way of doing things. I've noticed, even in my own training for cybersecurity for example, that it is much more interactive than it used to be when I started my career. That's good because, I don't know about other people but for me, I'd usually turn on the video in one tab in my browser and open another to do other work as it plays in the background, which is not what you want.
How do you measure the effectiveness of your online training program? You mentioned how you're always evolving it? What steps do you do to continuously improve the content and get feedback from those that are?
Mlynek: We stay really in tune with our partners. There's actually somebody on our team at Safety Made Simple that is continually monitoring their progress and their course completion rates to see how we can help them.
One of the ways I measure when I'm out in the field, and I still do a little bit of consulting work out there, I'll ask people questions that I know are in their training. The staff and I work with our content development team and have really just taken everything that we've used. We were all classroom trainers at one time and put them into an online format. We do a lot of informal type of engagement as well.
I get good feedback. I had a safety director one time say that an employee prevented an accident at a grain elevator because he smelled this odor of dead fish. He says, "I think it was phosphine in there."
We took a monitor, and the monitor indicated there were phosphine levels. The safety director says, "How did you know it smelled like dead fish?" The employee says, "Well, we took that Safety Made Simple class on hazards of fumigation."
As far as the continuous improvement piece, it's not really hard for us, the team I've worked with, I think we're pretty blessed. They're never really overly impressed by themselves. They don't sit back and go, hey, look at we did or look how good we are. It's always, "What can we do to get better?" We have continual efforts to update our existing programs.
We were just talking about videos, and a lot of companies have been using the same video for five to 10 years. We are constantly updating our courses. When we update, it comes out looking like a completely different course from the version that we created several years ago. We're we're committed to that. We do at least one new update per month and also develop one new course per month. Now a lot of these courses come from feedback. We do a survey, usually around the end of summer, to start our plan for the upcoming year. A lot of our courses come from feedback of the partners that we have.
As I mentioned earlier with Peggy Palmen, she really makes all of this happen in the background and packages. She's a self-proclaimed online training nerd. She's always on different webinars and attending conferences to make sure we stay up with the latest trends and the tools that are out there.
Each time I see a new course come across my screen for review, there's always something new in there. A new twist that she's tried, or a new strategy to engage learners. We want to make sure that we keep things fresh for our partners. From a business standpoint, we know that if we stand still for a minute that one of our competitors will run right by us.
Kilger: With OSHA regulations, training employees and keeping records of those trainings is important. How does your training program comply with those relevant regulations and standards to make sure everything, all the safety procedures, are up to OSHA code and guidelines? What resources do you provide to help employers keep track and make sure the right employees are getting the right training?
Mlynek: I'll talk about the tracking part first. So the learning management system that we have makes it really easy for an administrator --and you can have multiple administrators within the same organization -- to assign courses to their employees. We provide a compliance training matrix that's based off of OSHA, EPA, DOT, that gives them help with that. Some need more help with that while larger companies, that have a full safety team, don't need as much help with that. But that's just the resource.
Once an employee is assigned, you can assign employees courses individually or even by group. A group would be facility or type of facility or even job classifications, such as maintenance or truck drivers. Once they enter a course, they're going to be asked at the end to pass a 10-question quiz. It's usually three or four multiple choice, six or seven true/false.
Everything in the quiz will link back to what they learned throughout the course. These are key things we want them to understand from a compliance standpoint and more importantly, from a safety standpoint. The company has the ability to really establish the passing score for those tasks. It's usually set at 100%. Theoretically, if you want to default, it's 80%.
Once they pass the course, their training records are all kept within the system. As an administrator, I can easily run a report for an employee on his employee training history or a report on that facility as well. There's other reporting functions that allow you to develop your own custom reports. The system will actually email them to whoever you want them to at a certain day in a certain time.
As far as the OSHA compliance piece, and some of the regulatory, myself and others on the content team, develop the courses based on regulations. Most of our courses, some of them are best-practice things like near-miss reporting and hazard analysis, teach people the basics of safety.
We stay away from focusing too much on references to regulations. When it's important, we put that in there, but at the end of the day, we want people to understand the hazards in the work area and what's required of them or what practices they can implement to get themselves home at the end of the day. Our goal isn't to make them a safety professional or compliance professional, but to get them home safely at the end of the day. That's truly what our mission is.
We had some of our partners receive citations, unfortunately, from OSHA. As part of their follow up, or in their meetings with OSHA, they will request copies of training. We will provide them a narration document of one of our courses so they can see what was included in that course, and because we base them off of the training requirements that given to us by OSHA, on multiple occasions, OSHA has accepted and agreed the employees were properly trained.
We even had one company that was cited for lockout-tagout where OSHA had cited them for not adequately training their employees. We showed them our course and then training records for the employees at that facility, and they dropped the citation. We do keep compliance in the back of our mind.
the other question what resources do you provide to help employers keep track and make sure the right employees are getting the right training? A lot of these things aren't limited to just our partners. We do a tremendous amount of outreach through the year as well,. We have a newsletter that goes out monthly called Safety Scoop. You can sign up on our website at safetymadesimple.com.
We do highlight if there's any national or local emphasis plans from OSHA. It has a lot of the pictures from our partners or myself when I'm out in the field, those types of things.
A lot of people use those in their own training. Some cut and paste that in our course builder course and send it out to everybody to take a look at. We have a newsletter within the newsletter as well. We released "Take Five Safety Talk." It's a toolbox talk released once every month. Anybody that gets our newsletter can take that PDF and download it and send it out. For our partners, we actually have a library of around 80 of these toolbox talks that they have access to that they can grab at any particular point.
We also do quarterly outreach videos. They're short, usually two to three minutes, on some topics. I've got one coming out in June. We'll get those out to our email distribution lists, which is thousands of people throughout throughout the ag world.
We do a video series for the Stand Up for Grain Safety week that's brought to you by OSHA, NGFA, GEAPS and Grain Handling Safety Council where we'll talk about things that impact grain elevators. Then I also the Safety Simplified blog. We're sending that out monthly to everybody on our mailing list as well, where we kind of balance our messages in there on compliance topics and also just things we think are best practices for folks out there in the industry.
Kilger: I really like your focus on best practices because people shouldn't be doing this because they want to comply with the government but because it's going to keep them safe. And keep them going home at night, which is what the goal is for everybody.
Mlynek: Right? Compliance is kind of funny. When I started in the safety world, I worked for my boss, the safety director at the time. We talked about regulations occasionally, but his philosophy was, if we do the best for the employee and make the safest work environment possible, most of the time, we'll be in compliance. He said at the very least, we'll have a really good argument.
Kilger: That's really good philosophy. Do you have any success stories, any companies that come to mind that saw measurable improvements in their safety programs or outcomes, employee engagement?
Mlynek: There's two of them that come to mind. There's more but the two that come to mind. The first one is a midsize grain company, about 150 employees, nine or 10 locations. They had no real formal safety training program prior to using Safety Made Simple. I think they did give some materials to their managers or supervisors and ask them to cover them with their employees. And, you know, that's not a bad thing. That's a good thing. It's what I run into. A lot of times as supervisors and managers, some of them are really good trainers, they're just not comfortable in front of the group or just don't have that knowledge.
With this company, they went with Safety Made Simple and within a few years, they're part of a captive insurance group. The captive insurance group is made up of a lot of different types of ag facilities from commercial farms to grain elevators to flour mills.
They were awarded the gold award by the captive for the best safety performance. They were quick to give us a pat on the back saying we made an impact at their company. That was one we don't have a lot of hard data on, but we feel we had an impact on them receiving that award.
We have a partner in Minnesota who's a full service cooperative delivered grain, agronomy, energy, somewhere around 350 employees. They saw a dramatic increase in their first three years with Safety Made Simple. From year one to year three, they're lost time and injuries decreased by 75%.
Total loss workdays were around the same, and their total recordable incident rate went down around 40%. We recognize that we were just part of that effort. I'm sure there were other things that they did. But again, they were very quick to provide us with those numbers saying, "we think this was a contributing factor." We also recognize they had to do a lot of the work with some other strategies as well.
Kilger: You're a crucial step in building a safety culture, and that's important. Now I'm going to ask you the hardest question. Let's say you're listening to this and you're interested, what should people do to get in contact with you to discuss what Safety Made Simple has to offer?
Mlynek: Sure, I'll give them two avenues. One, our website safetymadesimple.com. There are several ways on there to contact us and probably a little sticky will pop up when you go to the site and ask him if you'd like more information.
The second would be to email me at joe@safetymadesimple.com. If you're interested in some further information, we can provide that to you. We can chat on the phone for a few minutes as well. But we're always always available.
Kilger: Thank you so much, Joe, for speaking to me today. Thank you everyone out there for listening. Stay safe out there.
Mlynek: Thank you, Steve.