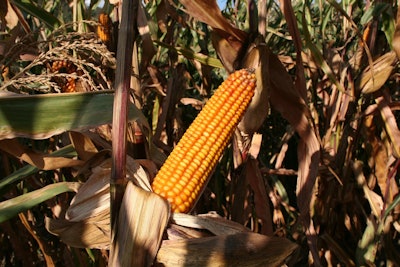 Pexels | Pixabay.com
On September 12, the USDA raised its outlook for the corn harvest, as massive acreage outweighed damage done to yield projections that stemmed from prolonged periods of dryness, according to the monthly World Agricultural Supply and Demand Estimates (WASDE) report.
WHEAT: The 2023/24 U.S. all wheat outlook for supply and use is unchanged this month with offsetting by-class changes on exports.
The projected 2023/24 season-average farm price is also unchanged at $7.50/bushel.
The 2023/24 global wheat outlook lowers supplies, consumption, exports and ending stocks compared with last month. Supplies are projected to decline 7.2 million tons to 1,054.5 million, primarily on lower production for Australia, Canada, Argentina, and the EU, which is only partly offset by an increase for Ukraine. If realized, this would be the first year-to-year decline in global wheat production since 2018/19. Australia is reduced 3.0 million tons to 26.0 million as dry weather this past month in Western Australia, New South Wales, and Queensland lowers yield prospects. Canada is decreased 2.0 million tons to 31.0 million on the initial model-based forecast by Statistics Canada for the 2023/24 crop, indicating lower yields from last year arising from dry conditions across the Prairies.
Despite smaller global supplies, world consumption is nearly unchanged with decreased Food, Seed, and Industrial use mostly offset by increased feed and residual use. Feed and residual use is raised by 1.0 million tons for both China and the EU due to wet weather during harvest that is expected to result in higher amounts of lower-quality wheat used for feed. Global trade is trimmed 2.1 million tons to 207.3 million as reductions for Australia, Canada, and the EU are only partly offset by increases for Russia and Kazakhstan.
World ending stocks are reduced 7.0 million tons to 258.6 million and would be the lowest since 2015/16. Ending stocks are tightened in many countries this month, particularly for several major wheat exporters.
COARSE GRAINS: This month's 2023/24 U.S. corn outlook is for slightly larger supplies and ending stocks.
Projected beginning stocks for 2023/24 are 5 million bushels lower based on mostly offsetting trade and corn used for ethanol changes for 2022/23. Corn production for 2023/24 is forecast at 15.1 billion bushels, up 23 million from last month as greater harvested area more than offsets a reduction in yield.
The national average yield is forecast at 173.8 bushels/acre, down 1.3 bushels. Harvested area for grain is forecast at 87.1 million acres, up 0.8 million. Total U.S. corn use is unchanged at 14.4 billion. With supply rising slightly and use unchanged, ending stocks are up 19 million bushels to 2.2 billion.
The season-average corn price received by producers is unchanged at $4.90/bushel.
This month's 2023/24 foreign coarse grain outlook is for reduced production, marginally lower trade, and larger stocks relative to last month. Foreign corn production is virtually unchanged with an increase for Ukraine largely offset by a decline for the EU. Ukraine corn production is raised on an increase in yield expectations, while EU corn production is lowered based on reductions for France and Bulgaria that are partly offset by an increase for Germany.
Foreign barley production is reduced on a decline for Canada that is partly offset by larger production for Russia. Major global coarse grain trade changes for 2023/24 include lower barley exports for Canada with a partly offsetting increase for Russia.
Foreign corn ending stocks are raised 2.5 million tons to 257.6 million, reflecting increases for Brazil, Mexico, Ukraine, and China that are partially offset by a decline for Argentina. World corn ending stocks at 314.0 million tons are up 2.9 million relative to last month.
OILSEEDS: U.S. soybean supply and use changes for 2023/24 include lower beginning stocks, production, crush, exports and ending stocks.
Lower beginning stocks reflect an increase for exports in 2022/23. Soybean production is projected at 4.1 billion bushels, down 59 million with higher harvested area offset by a lower yield. Harvested area is raised 0.1 million acres from the August forecast. The soybean yield of 50.1 bushels/acre is down 0.8 bushels from last month.
The soybean crush forecast is reduced 10 million bushels and the export forecast is reduced 35 million bushels on lower supplies. Ending stocks are projected at 220 million bushels, down 25 million from last month.
U.S. season-average soybean price is forecast at $12.90/bushel, up $0.20 from last month.
Soybean meal price is unchanged at $380/short ton
Soybean oil price is raised 1.0 cent to 63.0 cents/pound.
Other changes this month include higher peanut and lower cottonseed production. Foreign 2023/24 oilseed production is reduced 1.0 million tons to 538.7 million mainly on lower rapeseed production for Canada and the EU, lower sunflowerseed production for the EU, and lower cottonseed production for India. Partly offsetting is higher sunflower, soybean, and rapeseed production for Ukraine. The canola crop for Canada is lowered 0.8 million tons to 18.2 million, reflecting recent government reports and drought conditions in the southwestern Prairies during the growing season.
Global 2023/24 soybean crush is reduced 1.8 million tons to 327.7 million on lower crush for Argentina, Pakistan, the EU, Thailand, and the U.S. Argentina's crush is reduced 1.8 million tons to 34.5 million on lower expected supplies over the next several months prior to next year's harvest. China's crush is raised 1.0 million tons to 96.0 million in line with higher crush and domestic soybean meal demand in the prior marketing year.
Global soybean exports are reduced 0.4 million tons to 168.4 million as lower U.S. exports are partly offset by higher shipments from Brazil and Ukraine. Imports are reduced for Pakistan, Thailand, the EU, and Indonesia. Conversely, China's imports for 2022/23 and 2023/24 are increased on higher crush demand and large shipments from Brazil that are expected to continue into the next marketing year. Global soybean ending stocks are reduced 0.2 million tons to 119.2 million.