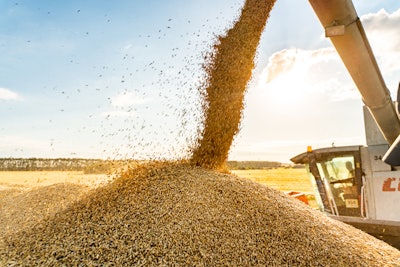 Aleksandr Rybalko | BIGSTOCK.com
Passed every five years, the farm bill is a package of legislation that covers everything from land conservation to export promotion and sustainable farming practices. The last farm bill, signed into law in 2018, was projected to cost $428 billion by the Congressional Budget Office (CBO).
The current U.S. farm bill will expire September 30, but top lawmakers on the Senate and House agriculture committees are now hinting they may need to pass a short-term extension.
Lawmakers are blaming the hold up on COVID, with hearings delayed because of the pandemic. House Agriculture Committee Chairman Glenn Thompson is planning to have language drafted next month and for the committee to mark up the bill in September, while Senate Agriculture Committee Chairwoman Debbie Stabenow has a similar time frame.
The National Grain and Feed Association (NGFA) told Feed & Grain that it knows House and Senate Agriculture Committee lawmakers are working to achieve a farm bill as soon as possible, but also recognizes that challenges in Congress make it likely for the process to extend into 2024.
"It still is possible to complete a farm bill this year, particularly if similar language is passed by both chambers," said Sarah Gonzalez, director of communications and digital media with NGFA.
What the grain industry is looking for in the new farm bill
While lawmakers are still playing catch-up from the pandemic, the ag industry is very aware of the September 30 deadline for the new farm bill and has been advocating for its positions.
Last week, NGFA held its annual fly-in in Washington, D.C., to meet with nearly 100 members of Congress to discuss farm bill priorities, trade and other topics important to the grain, feed and processing industry.
As Congress continues to debate the next farm bill, NGFA used the opportunity to advocate for reforms to federal conservation programs and funding for agricultural export promotion.
"Implementing responsible federal conservation programs in the next farm bill and prioritizing rail and trucking regulations that ensure an efficient transportation system for U.S. agricultural goods is extremely important to NGFA members," said NGFA Chairman Greg Beck, chief administrative officer and senior vice president at CGB Enterprises, Inc.
In its meetings, NGFA members advocated for support of the CRP Reform Act of 2023, sponsored by Sens. Cory Booker and Chuck Grassley.
"This unique bipartisan deal would focus Conservation Reserve Program enrollments on marginal land and reduce competition for productive farmland between the government and farmers," said Gonzalez with NGFA. "Incorporating the Booker-Grassley bill into the farm bill would achieve several conservation-related provisions important to NGFA, including targeting USDA conservation programs on the most environmentally sensitive portions of farms and building on the positive CRP rental rate reforms in the 2018 farm bill to prevent the USDA from competing against beginning and socially disadvantaged farmers."
Among its provisions, the CRP Reform Act maintains CRP's overall acreage cap at 24 million acres for fiscal years 2024-2028; reduces the rental rate for general sign-ups to 75%; and provides incentives for enrolling marginal land into CRP continuous categories.
Agriculture export promotion, expansion
NGFA is also working to advance bills introduced in the House and Senate to increase funding to the USDA's Market Access Program (MAP) and Foreign Market Development Program (FMDP).
NGFA said these particular bills – the Agriculture Export Promotion Act of 2023 (HR 648) and Expanding Agricultural Exports Act (S. 176) – support the growth of these essential agricultural export promotion programs, which have added an annual average of $8.15 billion to the value of American agricultural exports.
"Despite their success, funding for these programs has not increased since the 2002 farm bill," said Gonzalez.
NGFA noted the annual fly-in was a success with most legislators dedicated to passing a farm bill while maintaining the most critical provisions for agriculture production.